A Little Housekeeping + When I'll Be in Utah
Hello, Tuesday! Just a few quick housekeeping updates today to help field several questions I've been getting plus share a few random things with you.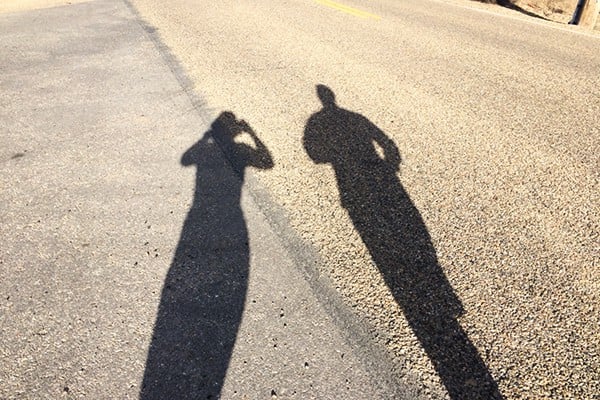 1) Some of you know that earlier this year I decided to sign up for my first-ever half-marathon (I've been posting running updates here and would never have gotten this far in training if it weren't for so many of your comments/advice/inspiration). Believe it or not (I'm still in denial), the race is this Saturday, June 13. I'll be traveling from Idaho to Provo, Utah, to run this thing and wanted to let any of you close to that area know that I would love to give a sweaty, stinky hug to anyone who wanted to drop by after the Utah Valley Half-Marathon to say hi. Several of you are running this exact same race, too, and I can't wait to meet you! If you come up to the party at the finish line (and from what I hear, it really is a party) at the Provo Tabernacle, I'll be to the east of the bag pick-up hanging out with my family and most likely praying my legs won't give out on me. My main incentive for running this? 1) cross it off my bucket list and 2) eat somewhere crazy delicious after. So if you have any recommendations for good eats in the Provo area, comment below. I'll love you forever.
2) After a minor site redesign a few weeks ago, the weekly menu I had included in my footer + a few other links went missing. For those that asked where on earth they are and for goodness' sake can they come back, I wanted to let you know that the weekly menu is back right over there in the sidebar. It's updated every week with inspiration for your menu. And you know how much I love a good menu plan.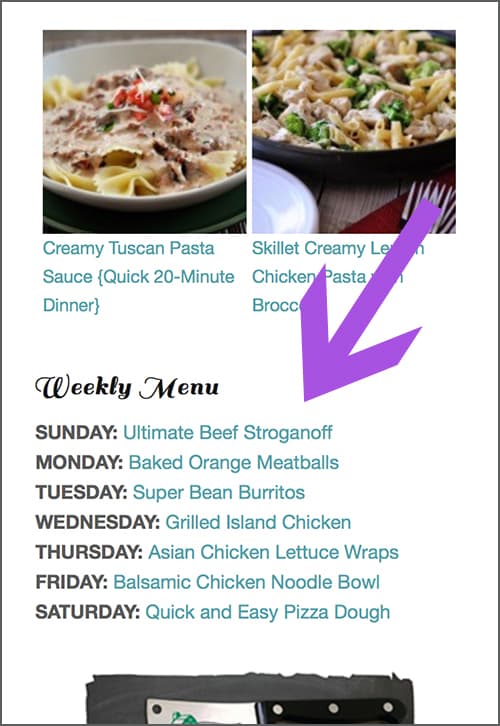 And never fear, the healthy recipes widget has been readded in the sidebar, too.  Minus the crooked purple excitement streaks, of course.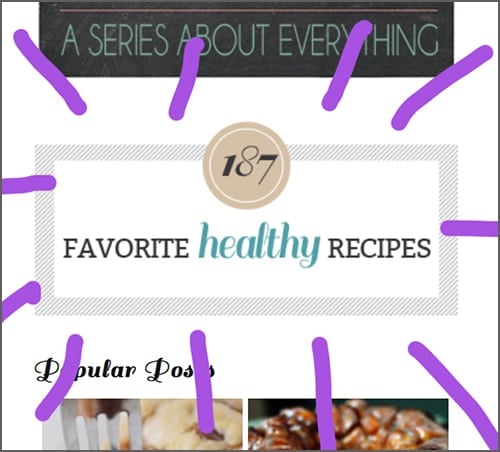 3) Lastly, I wanted to give a shout out to a few blogs (like I did a month or so ago) that deserve some love. Right now I'm currently on hour five of a seven hour road trip coming home after a family reunion in Oregon and my internet access is getting super spotty so I'll leave you to explore these lovelies on your own (p.s.: none of them really know me or know I'm sharing, I just love their stuff and think they are doing fabulous things). Catch you later after I unbury from crushed goldfish crackers and dirty laundry.
5 Boys Baker
(Jodi is surrounded by boys so clearly we must be soul mates, and also, this cheesecake – that is all)

Carlsbad Cravings
(even though I've never met her, Jen is a huge inspiration to me for all she's overcome personally – plus, her recipes rock – I've made this browned butter asparagus many times and it's just yum)

Inside Karen's Kitchen
(Karen's healthy salad recipes are amazing)

Happy Money Saver
(her homemade salad dressings and raising chicken tips have saved my bacon several times!)
Disclaimer: I am a participant in the Amazon Services LLC Associates Program, an affiliate advertising program designed to provide a means for me to earn fees by linking to Amazon.com and affiliated sites. As an Amazon Associate I earn from qualifying purchases.