Peanut Butter Texas Sheet Cake
Seriously over-the-top in peanut butter richness and flavor, this peanut butter Texas sheet cake is unreal. And it feeds a huge crowd!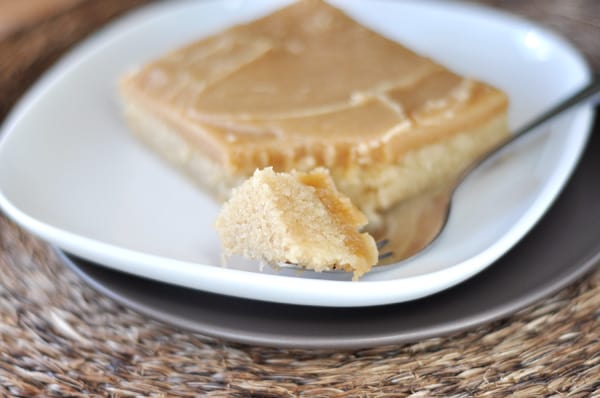 If my name were, say, Peanut Butter Texas Sheet Cake, and we were playing that game, four truths and a lie, this is what I would tell you about myself (you decide which are truths and which is the lie):
1) I am not for the peanut-butter-faint-of-heart. My intensely dense peanut butter self is made only for those who love peanut butter beyond belief.
2) The combination of my tender, almost-fudgy cake and thick, decadent frosting, is best complimented by some seriously creamy, light ice cream. Either that or a tall glass of milk. It's a wondrous combination.
3) I am calorie free.
4) Classic Texas Sheet Cake ain't got nothin' on me. My ultra-rich peanut butter self is bound to please your palate.
Seriously over-the-top in peanut butter richness and flavor, this cake is unreal. For all you peanut butter lovers out there – this cake will make all your dreams come true.
And just in case my little game threw you off, #3 is the lie. Shocker, I know.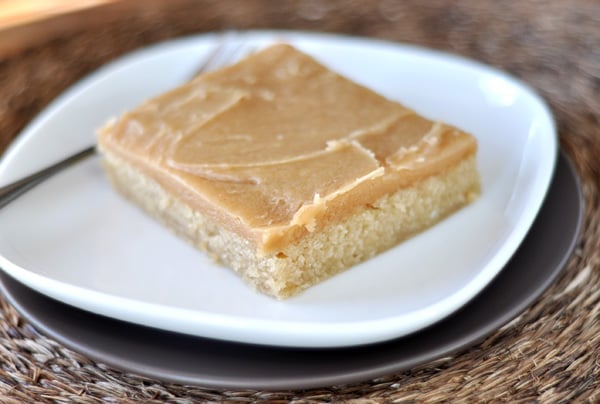 One Year Ago: Caramel Apple Cheesecake Bars
Two Years Ago: Coconut and Cashew Granola
Three Years Ago: No-Bake Spiderweb Cheesecake
Peanut Butter Texas Sheet Cake
Yield:
11X17-inch sheet pan
Ingredients
Cake:
2 cups sugar
2 cups flour
2 large eggs
1 teaspoon baking soda
1 cup sour cream, light or regular
2/3 cup creamy peanut butter
1 cup butter
1 cup water
Frosting:
1/2 cup butter
2/3 cups creamy peanut butter
6 tablespoons milk
2 1/2 cups powdered sugar
1 teaspoon vanilla
Instructions
Preheat oven to 400 degrees. For the cake, in a medium bowl combine the sugar and flour. In a large mixing bowl mix eggs, baking soda, and sour cream well. Set aside. In a small saucepan combine peanut butter, butter, and water. Bring to a boil. Stir the boiled peanut butter mixture into the flour mixture. Add to the sour cream mixture. Mix well. Pour into a lightly greased 11X17 inch sheet/jellyroll pan.
Bake 20 minutes or until a toothpick inserted in the center comes out clean.
For the frosting, while the cake is baking, combine the butter, peanut butter, and milk in a saucepan. Bring to a boil stirring constantly. Add the powdered sugar and mix well. Stir in the vanilla. The frosting will be thick. Mix well. Pour and spread over cake while both are still warm.
Let the cake and frosting cool completely. Cut into pieces and serve.
Recommended Products
As an Amazon Associate and member of other affiliate programs, I earn from qualifying purchases.
Recipe Source: from Sprinkled with Flour
Disclaimer: I am a participant in the Amazon Services LLC Associates Program, an affiliate advertising program designed to provide a means for me to earn fees by linking to Amazon.com and affiliated sites. As an Amazon Associate I earn from qualifying purchases.