Easter Dinner Make-a-Menu
Are you planning your Easter dinner menu? Or did you do that months ago (you little overachiever). If you still need ideas, look no further! Here are a few favorites updated from last year. As for me and my house, we'll be enjoying the chicken cordon bleu (or the new kid in town: sweet baked ham, I haven't decided yet), asparagus, chantilly potatoes, rolls and carrot cake. Unless the carrot cake cheesecake continues to visit me in my dreams. Decisions, decisions.
Hover over the pictures for a recipe title; click to go to the recipe. Have fun planning your Easter dinner celebrations! And don't forget, the Recipe Index has even more ideas.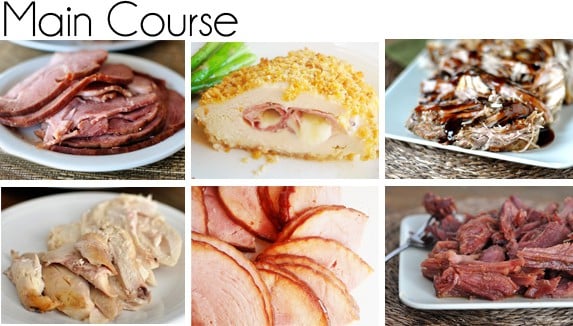 Disclaimer: I am a participant in the Amazon Services LLC Associates Program, an affiliate advertising program designed to provide a means for me to earn fees by linking to Amazon.com and affiliated sites. As an Amazon Associate I earn from qualifying purchases.