About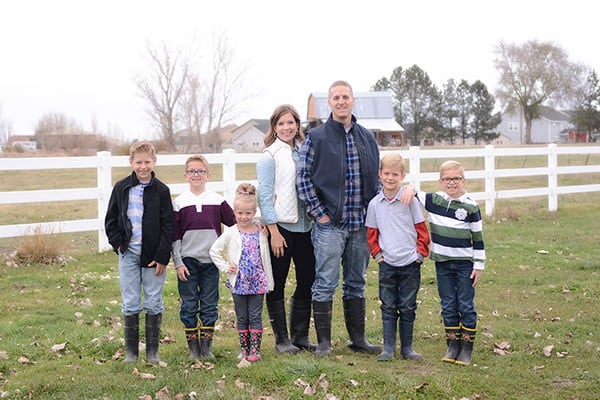 About Mel
Who am I in a nutshell? A food loving, dark chocolate-obsessed mom who has a desperate need to share my favorite tried-and-true recipes with the world. That would about sum it up.
Almost a decade ago, I started this blog, thinking it would be fun to share recipes on the good ol' internet with my sisters and mom who lived across the country. I remember the exact moment when I realized real, live, non-family persons were looking at the recipes, too. And commenting! And coming back. Once I got over being freaked out, I realized how fun food blogging could be.
Ten years later and this homegrown food blog has developed into so much more than I ever could ha
ve envisioned. Millions of readers each month, opportunities I never would have imagined, a chance to share scary personal experiences (and in turn be inspired by your stories), a whole lot of yummy food staring me and my family in the face, and so many connections and friendships with readers all over the globe.
Even now, all these years later, my motives for food blogging haven't changed. I just want to share great recipes (and tips and tutorials and an occasional funny story). I try very hard to keep this space unsponsored and genuine.
I currently reside on 25 acres in the southwest part of Idaho (moved here from Northern Minnesota by way of Wisconsin and Cache Valley, Utah) with my brood of five children and my biggest supporter and husband, Brian (not to mention our 9 chickens, 4 cows, 2 horses, 1 dog, 1 cat, 1 bearded dragon and hoard of honey bees).
I am fiercely loyal to my little family. I have a strong belief in Jesus Christ. And I find tremendous joy in making other people happy through crazy delicious, amazing food.
The Recipes
The recipes here are family-friendly (cause, you know, I've got myself a family to cook for) but also worthy of entertaining or special occasions. And some are just pure decadence.
I often get asked how I find the time to cook. Like many homes, our lives center around the kitchen. My kids are always right in there helping me. A blessing and a curse, as many of you will understand.
My sanity is controlled because I work hard to plan my menus in advance, work simple meals into hectic nights, and try my best to be flexible (my husband is laughing at that statement).
I'm not going to lie: the hours of 3:30 to 6:30 p.m. are my craziest and often most dreaded, but we give it our best shot (and sometimes end up with sandwiches on the table while I'm hiding in the pantry shoving chocolate chips in my mouth).
We try hard to limit most processed, prepackaged ingredients, and I've learned we haven't had to sacrifice flavor, time, or doubled grocery budgets to make that happen. If you think that means I don't make cookies or treats then we need to have a long talk. I use butter and sugar and consider myself a moderate, omnivorous eater; I simply like knowing what goes into my food which is how the whole cooking from scratch thing comes into play.
Are my kids perfect eaters? Um, not so much (we have our fair share of gagging at dinnertime), but they are pretty adventurous considering I throw a lot of different foods and recipes at them.
About You
I appreciate you. So, so much. Thank you for taking the time to be here and make the recipes and leave feedback.
In a million years, I never would have thought when I pushed "publish" on that first post waaaay back in 2008 that I'd be sitting here today surrounded with millions of virtual internet friends. Thank you for making this fun, crazy journey possible.
Keeping in Touch
If you have a specific question, check out the FAQ page; your question may be answered already! To get new recipes straight to your inbox when they go live, subscribe via email here.
If you'd like to contact me, please fill out the contact form here (or shoot an email to contact@melskitchencafe.com). Due to my insane backlog of emails, I may not respond right away (although I do try to get to each email eventually!), so if you have a specific recipe question, leave it on the comment thread of that particular post – I usually get to those comments within 24-48 hours, if not sooner.
Also, for more information on privacy policies and affiliate disclosures, click here.
Disclaimer: I am a participant in the Amazon Services LLC Associates Program, an affiliate advertising program designed to provide a means for me to earn fees by linking to Amazon.com and affiliated sites. As an Amazon Associate I earn from qualifying purchases.