Aunt Alecia's Famous Chocolate Chip Cookies
Looking for the perfect chocolate chip cookie? Set aside your butter-based cookies and give this one a try, you won't be disappointed!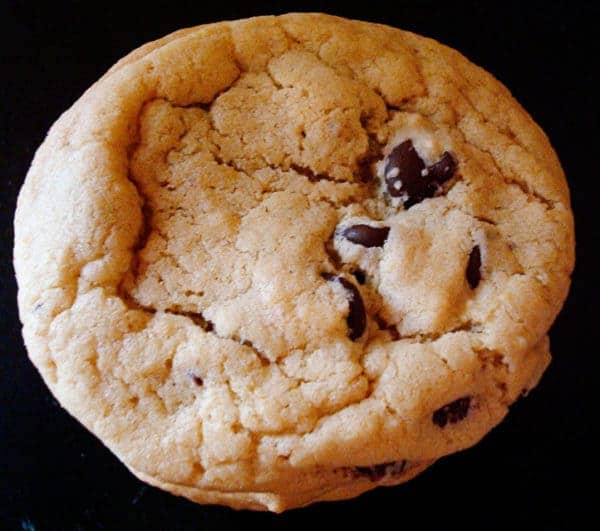 I've already posted about my one of my newfound favorite chocolate chips cookies.
The recipe calls for butter – very common in cookies. Well, I have another all-time favorite cookie recipe and this one uses shortening.
I know some of you are cringing. Shortening is kind of on the outs with trendy cookie-baking these days, and I understand why – many of the cookies I eat using shortening don't have a lot of flavor and taste.
However, let me tell you, I have been making this cookie recipe for at least 8 years and they are phenomenal and definitely not lacking in flavor. The recipe comes from another great cooking mentor aunt of mine, Alecia.
She is famously known for miles around for her cookies and from the time I was a little girl, whenever we would visit her, she would pull out enormous tupperware containers of cookies from her freezer for us.
These cookies were always on hand and honestly, I think they could be some of the most perfect chocolate chip cookies around.
My aunt has several unusual "secrets" to her recipe and they pay off making a chewy, delicious cookie. If you are willing to set aside your butter-base cookies and give this one a try, you won't be disappointed!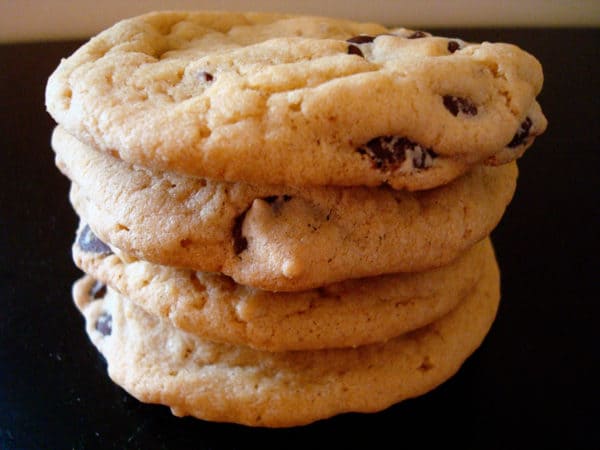 Aunt Alecia's Famous Chocolate Chip Cookies
Yield: 2-3 dozen

Prep Time: 15 minutes

Cook Time: 12 minutes

Total Time: 27 minutes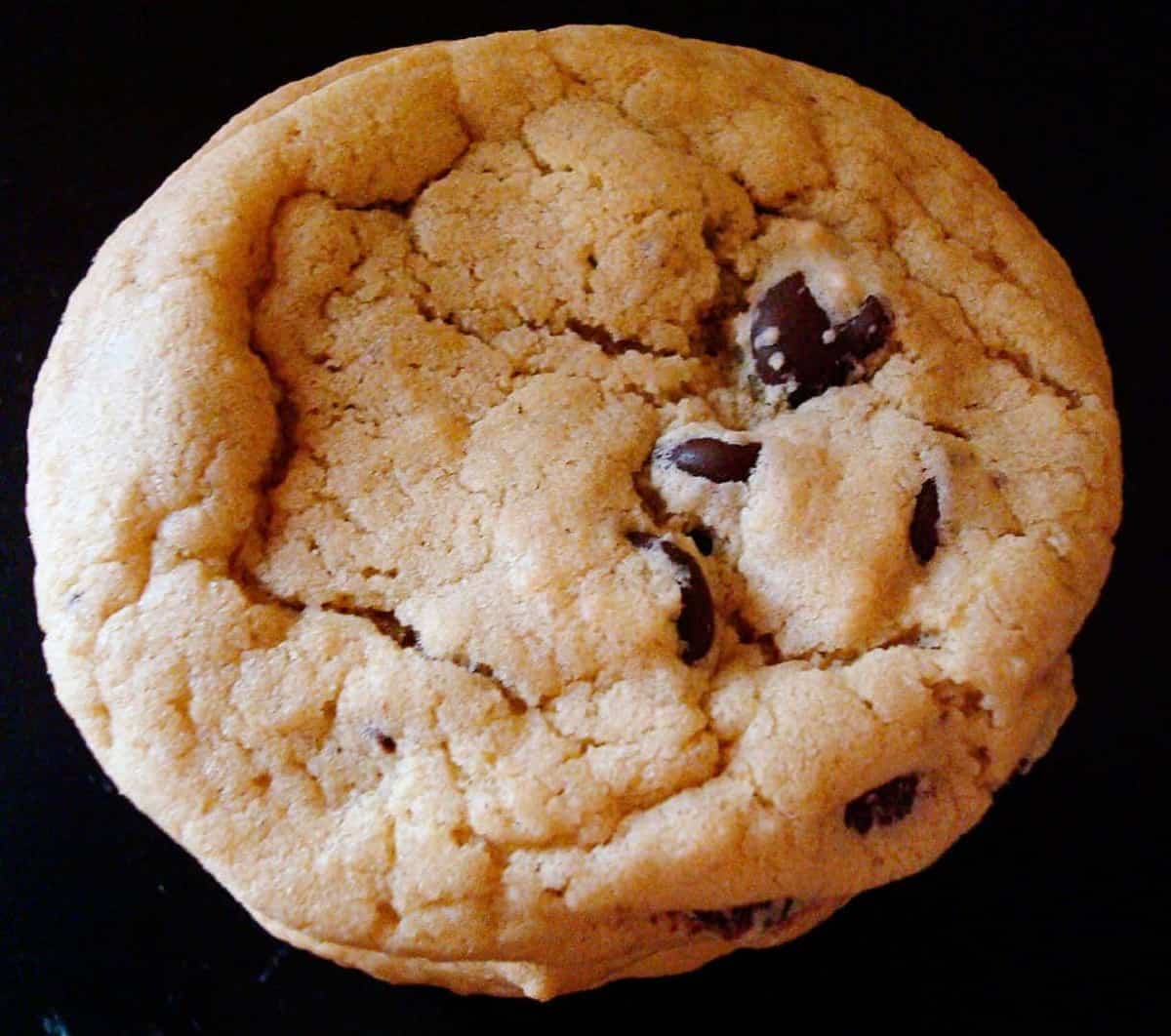 Ingredients
1 cup butter-flavored shortening
1 cup granulated sugar
1 cup brown sugar
3 extra-large eggs
1 tablespoon hot water
1 teaspoon salt
1 teaspoon vanilla
1 1/2 teaspoons baking soda
3 1/2 cups flour
2 cups chocolate chips
Instructions
Beat together the shortening and both sugars. Add eggs and beat for 5-6 minutes until the batter is very light in color. Mix in the hot water, salt, vanilla and baking soda. Add the flour and chocolate chips at the same time and mix until combined.
Bake at 350 degrees F until edges of the cookies are very lightly browned, 10-12 minutes.
Recommended Products
As an Amazon Associate and member of other affiliate programs, I earn from qualifying purchases.

Recipe Source: From my awesome Aunt Alecia
Disclaimer: I am a participant in the Amazon Services LLC Associates Program, an affiliate advertising program designed to provide a means for me to earn fees by linking to Amazon.com and affiliated sites. As an Amazon Associate I earn from qualifying purchases.