The Make-Ahead Cookbook Giveaway! – CONTEST CLOSED
Winner is #722: Manda B. who said "I feel like my biggest hang up changes throughout the year. Right now it's mostly third trimester tiredness and add 3 boys 5 and under. I just don't feel up to making anything but a quick dinner."
Today, I'm giving away a copy of this fabulous new cookbook from America's Test Kitchen (one of the most trusted sources of all things cooking and kitchen-related and the place I would love to visit most in the whole entire world besides Italy which only beats out ATK by a slim margin based on the sheer quantity of gelato in Italy):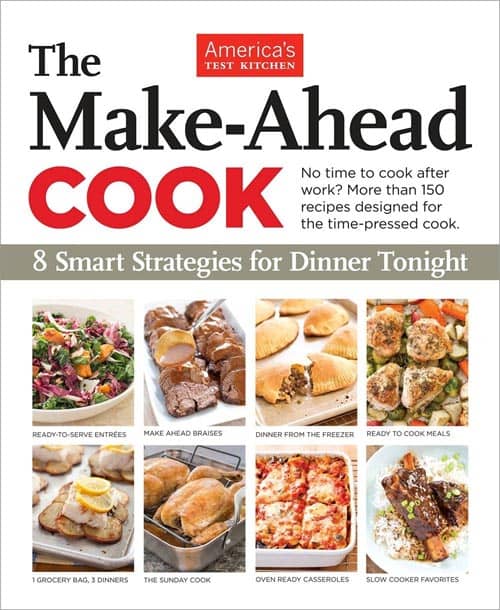 I've made several recipes from this cookbook already (including these Thai-Style Fish and Couscous Packets) and I am completely loving it. Not only does it share tried-and-true recipes, but each chapter focuses on a different path for make-ahead cooking and the strategies and tips in this book are endless! As one who adores make-ahead meals, this book speaks to my soul.
To enter to win a copy of this soon-to-be-released book, leave a comment right here on this post (comments left elsewhere won't be entered, sorry!) telling me your biggest hangup when it comes to getting dinner on the table (if you don't have one, let me know your secret for success, man).
Winner will be chosen Monday, September 8th.
{Giveaway sponsored by America's Test Kitchen, all opinions I blabbed about are my very own.}