White Bean and Tuna Salad
This healthy white bean and tuna salad is one of the most unassuming and delicious concoctions that will have you coming back for more!
Talk about one of the most unassuming and absolutely delicious concoctions. So good that I literally am addicted. I can't stop eating the stuff.
First tasted several months ago when my cousin, Julianne, made this for me during my visit home to Montana, I literally fought her for the leftovers during lunch. And then felt really guilty when I found out she was…well, newly pregnant.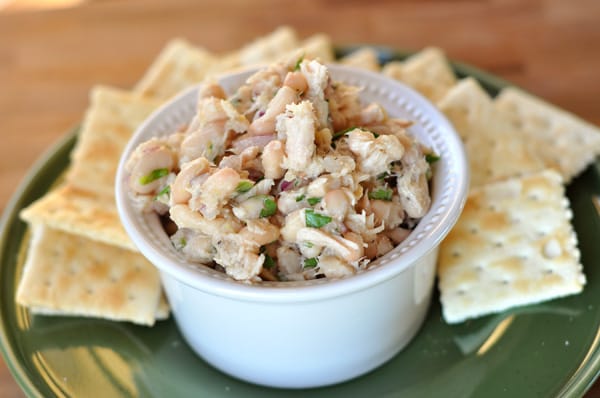 I know. The shame of taking away food from a starving, pregnant woman. Oh, and fighting her for it, too.
The guilt didn't keep me from making it since, though.
It really is that delicious.
One Year Ago: Thanksgiving Dinner 101
Two Years Ago: Pumpkin Chocolate Chip Muffins
Recipe Source: adapted slightly from Simply Recipes
Disclaimer: I am a participant in the Amazon Services LLC Associates Program, an affiliate advertising program designed to provide a means for me to earn fees by linking to Amazon.com and affiliated sites. As an Amazon Associate I earn from qualifying purchases.