Back to School: Let's Talk Fast Dinners, Easy Lunches and Wholesome Breakfasts
A complete guide to Back to School Menus- look no further for a list of fast dinners, easy lunches and wholesome breakfasts.
In honor of it being the first day of school where I just recently moved to (don't even talk to me about how the summer sped by in a warped fashion leaving me wondering where on earth time went, don't even), I want to talk about three very important things as my family and I catapult toward school schedules and structure and sanity (the keeping of):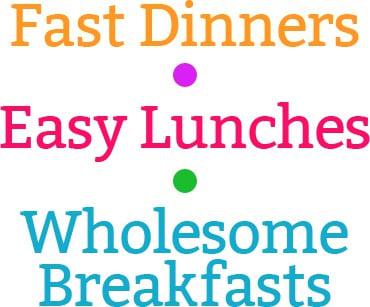 I touch on these things all year long: a whole section dedicated to 30-minute meals, waxing poetic about our love for hearty, warm breakfasts and posting once or twice in the past about school lunches.
But today, I'm doing something a bit different and I'm combining the whole kit and caboodle into FOUR very free handy dandy menu plans.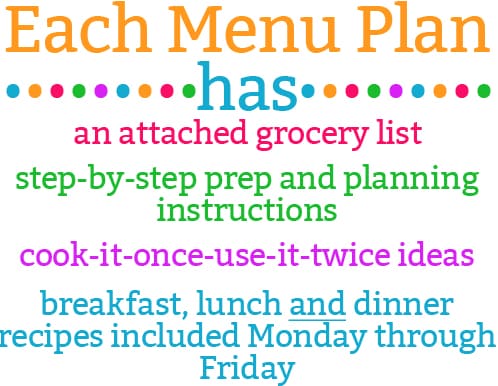 I don't know about you, but having it all laid out in front of me like this actually makes it seem manageable and totally doable. As in, I might succeed at keeping my sanity for at least the first four weeks of the school year.
Keep in mind that if you don't want to use the entire menu plan, just pick and choose those meals that fit your schedule and style. And I promise, I won't even bat an eye if you sub in cold cereal for a morning or four. If there's anything I understand, it's real life. So do what you have to do to make these menu plans work for you, your family and your schedule.
You can download the menu plan as a PDF for a simple ready-to-print-and-use option or as a Word document if you want to change it up and edit it a bit.
Here's to a great, new, stress-free, perfect school year! (Please don't burst my bubble…a girl can hope and think positive, right?)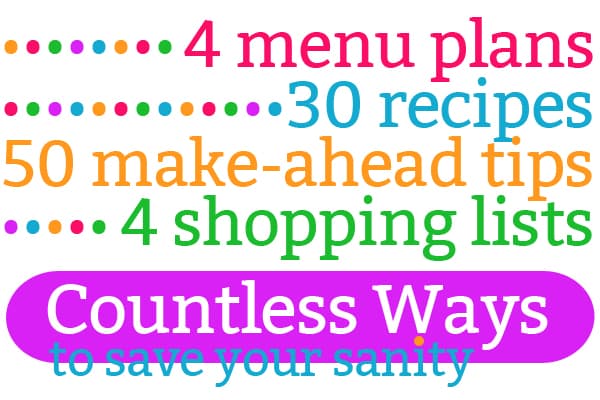 Disclaimer: I am a participant in the Amazon Services LLC Associates Program, an affiliate advertising program designed to provide a means for me to earn fees by linking to Amazon.com and affiliated sites. As an Amazon Associate I earn from qualifying purchases.