15 Top Cheesecake Recipes
Here are the top 15 cheesecake recipes from Mel's Kitchen Cafe. Love them. Adore them. Make them. Eat them!
I love cheesecake. What more can I say? Here are the top 15 cheesecake recipes on my site. Love them. Adore them. Eat them. And think of me every bite of the way. Up tomorrow…quite possibly the most popular Christmas cookie of the season, if you trust the internet. Upon further consideration, perhaps I shouldn't have phrased it that way since heaven knows the internet should not be the source of all reason. You can be the judge tomorrow!

Are you a cheesecake lover? If so, what's your favorite kind (and don't even think about tantalizing me with your favorite and not giving me the recipe thankyouverymuch).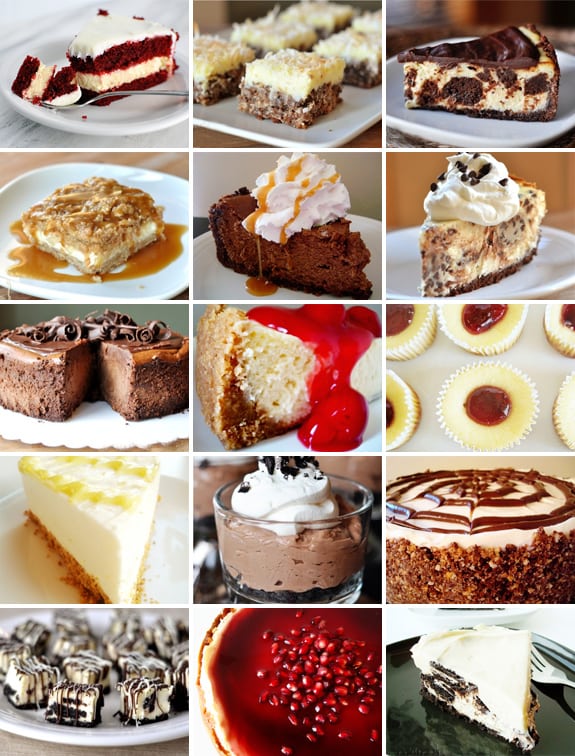 Disclaimer: I am a participant in the Amazon Services LLC Associates Program, an affiliate advertising program designed to provide a means for me to earn fees by linking to Amazon.com and affiliated sites. As an Amazon Associate I earn from qualifying purchases.