Free Printable Thanksgiving Dinner Planner!
Get this free printable Thanksgiving dinner planner to make planning your holiday menu a breeze. Includes printable shopping list and more!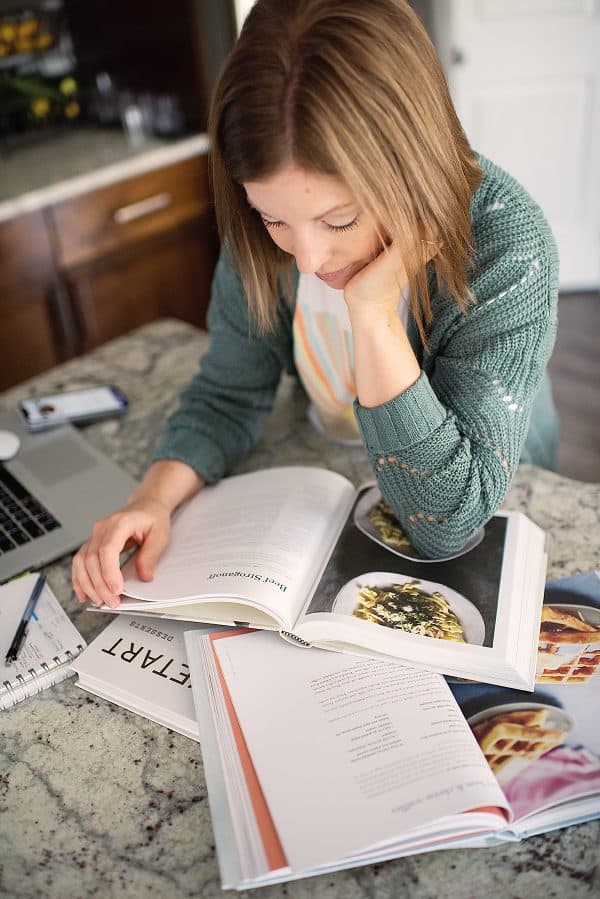 Are you busy planning your Thanksgiving dinner menu?
Or are you declaring this the year of 2020 in which you scratch all cooking plans and order in? (Srsly cannot blame you.)
If you're still cooking/still hosting a small gathering/still obsessing over what to make, here's a simple planning tool that might help!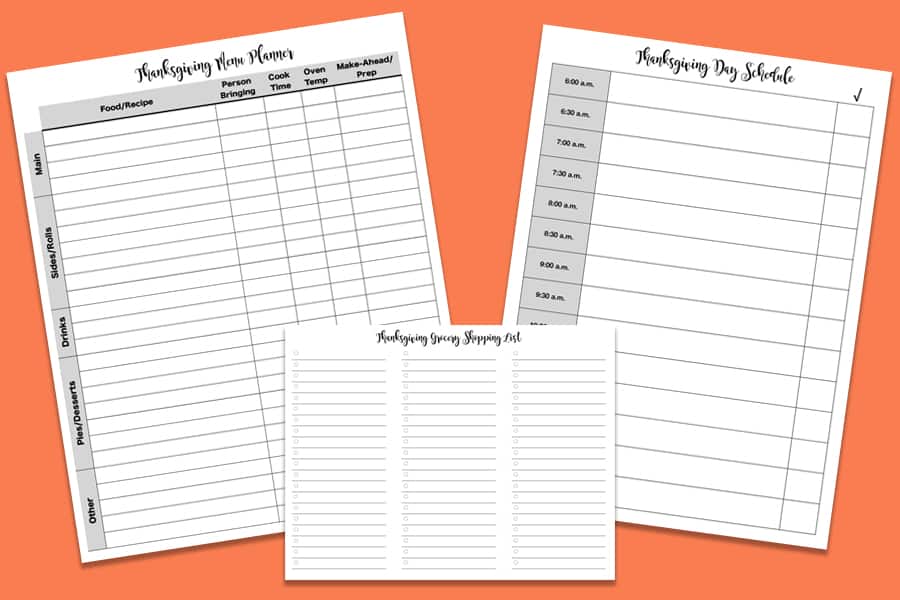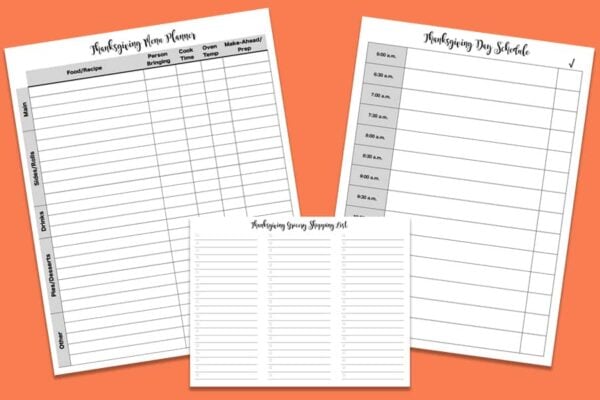 Year after year as I plan out my Thanksgiving dinner menu, I find myself making menu notes everywhere from my personal planner to post-it notes to scratch paper. It's kind of a mess.
Finally! I got my act together and created a simple, printable Thanksgiving menu planner that keeps all those crazy ideas in one place.

What is in the Thanksgiving Menu Planner?
In this free printable, you'll get a simple Thanksgiving menu planner that works as an official planner OR as a brainstorming session. Print as many copies as you need.
Areas to note how long a recipe cooks and what the oven temperature is (those two pieces of info are crucial to making the day happen!).
A column for make-ahead notes; in this area, I write down the day I can start prepping certain recipes. For instance, most pies can be made a couple days ahead of time, and it might be helpful to make a note in this column when to thaw the turkey, etc.
A column to note if someone else is bringing that particular item (read: that means you're off the hook!).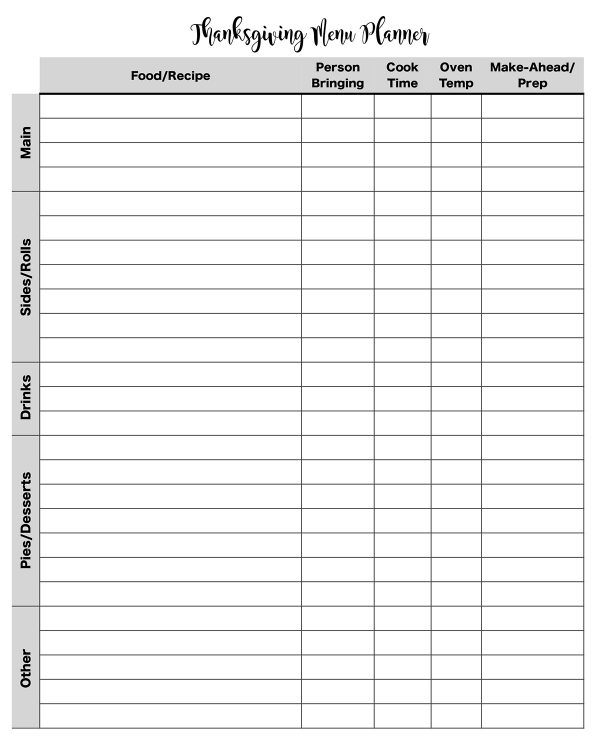 Also included is a half hour by half hour Thanksgiving day schedule.Once the menu is finalized, you can take a look at each recipe and write down details for when every recipe needs to be executed.
I find this planning tool helps spread the love throughout the day, so I don't over commit my oven to baking 12 things at once.
(This is a 2-page schedule that goes from 6:00 a.m. to 7:30 p.m.; you can print back to back or two separate pages.)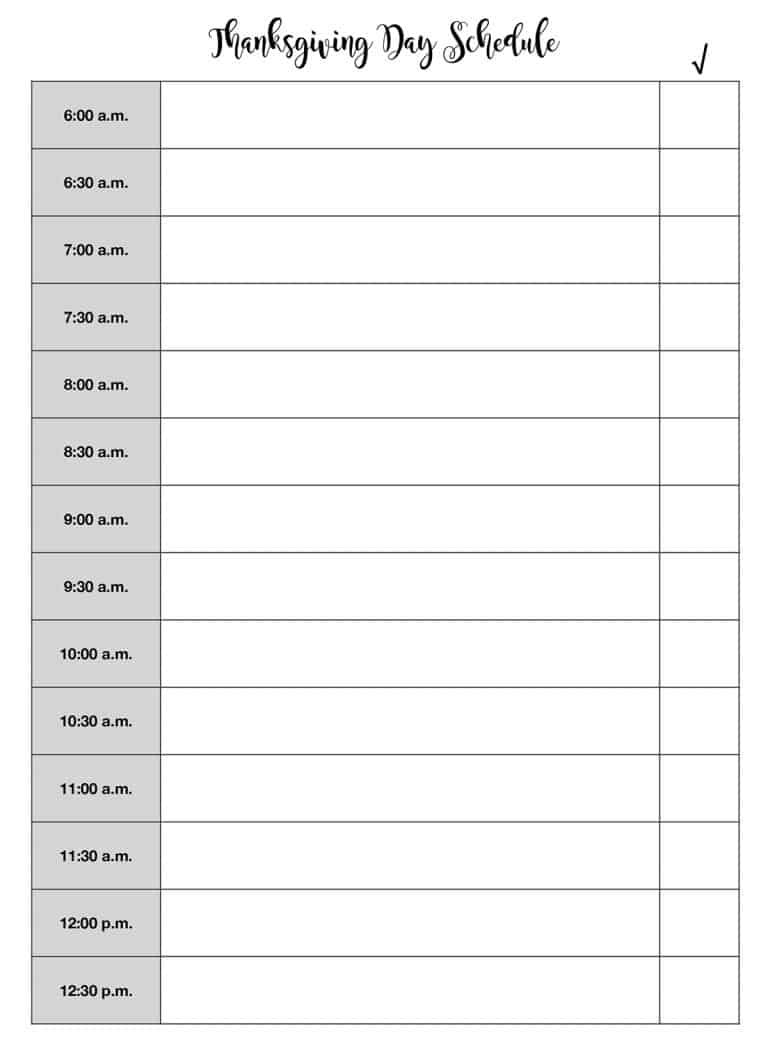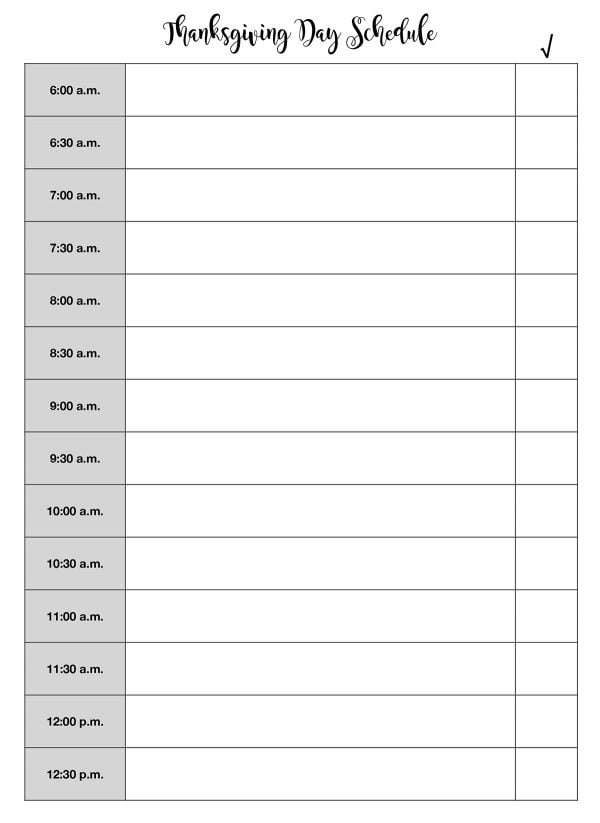 And finally, there is a simple grocery shopping list spreadsheet to use as you finalize the menu. Once you jot the ingredients down here, you could easily snap a picture of this on your phone and take a paperless copy with you to the store.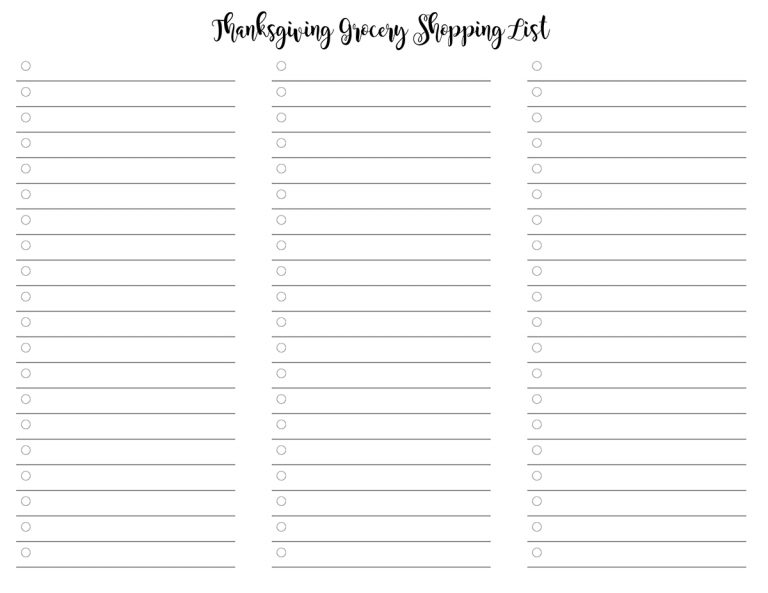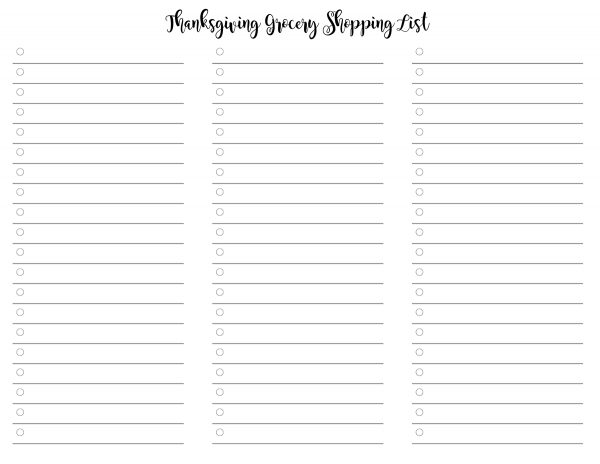 You can pick and choose which of these pages to print – and of course you can print as many copies as you need!
Download the Planners
*These will download as .pdf files*
Disclaimer: I am a participant in the Amazon Services LLC Associates Program, an affiliate advertising program designed to provide a means for me to earn fees by linking to Amazon.com and affiliated sites. As an Amazon Associate I earn from qualifying purchases.