How to Get Mel's Free eCookbook!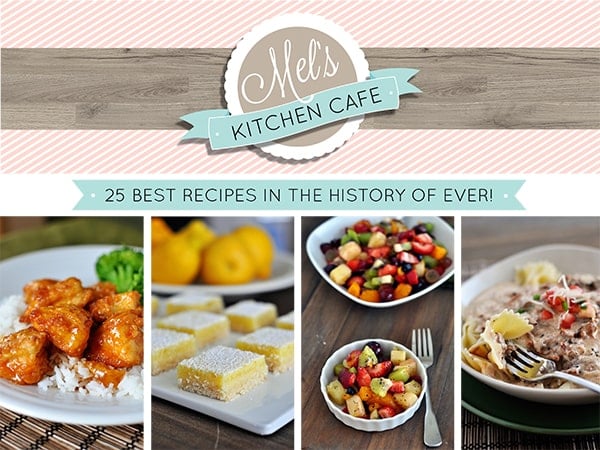 If you've ever wanted 25 of my most popular recipes all in one handy dandy little place, today's your lucky day. I put together this cute, functional, free and delicious (ok, not the book but the recipes, you know what I mean) eCookbook to say thank you for being the best blog readers on the planet.
To get the free eCookbook, simply subscribe to receive email updates (which basically means you'll get an email straight to your inbox every time I post a new recipe; no excessive emails or spam – promise!).
To subscribe, either fill out the widget below (or to the right in the sidebar) with your email address or follow this link. Within minutes you'll be an official email subscriber and this free eCookbook will be on it's way.

If you already receive email updates (thank you!), of course I wouldn't leave you out! You will be getting an email with instructions to download the eBook, too.
Hope you enjoy it! Thanks so, so much for making me want to keep blogging day after day. Love your guts.
Disclaimer: I am a participant in the Amazon Services LLC Associates Program, an affiliate advertising program designed to provide a means for me to earn fees by linking to Amazon.com and affiliated sites. As an Amazon Associate I earn from qualifying purchases.