Merry Christmas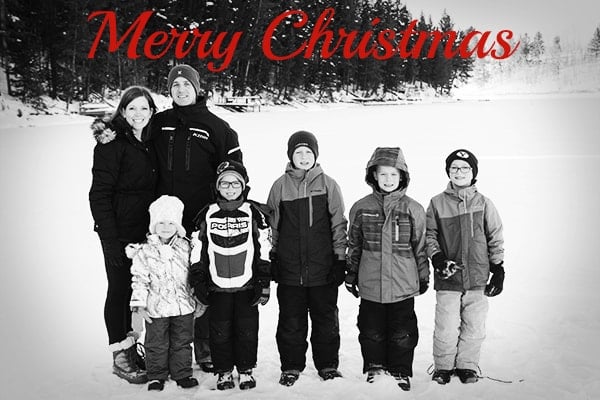 Thank you for being here in this space with me day after day. I appreciate you more than you know. Your kindness and humor and down-to-earthness make me smile and keep me blogging.
It may seem a minor thing, this blog deal, but it's worked it's way into the crevices of my life, and while I hope it doesn't define me completely, it's definitely part of who I am right now. Your virtual friendships (and some that have turned into real, live friends) are highly valued by this girl who sits at her laptop endlessly talking about crazy, delicious food but knowing that in some weird way, it's so much more than just recipes.
From me to you, words can hardly express my wish for you to have the merriest, joyous, most peaceful of holiday seasons. In a world that just doesn't seem fair or right sometimes, where hearts ache and tears fall and hard things happen, I am grateful for the reminder that peace and happiness can come if we seek it, and for me and my family that is through a loving Savior, Jesus Christ, who we celebrate during this season when He came to earth as a baby…and later as He overcame all things and experienced all sorrow to allow us joy and happiness. Truly He is the greatest of all gifts.
I hope you have a very wonderful week!
…hopefully filled with laughter, friends, family, and of course, food…
Disclaimer: I am a participant in the Amazon Services LLC Associates Program, an affiliate advertising program designed to provide a means for me to earn fees by linking to Amazon.com and affiliated sites. As an Amazon Associate I earn from qualifying purchases.