Snapshot Saturday
FOUR things for this Snapshot Saturday:
1) Sometimes it amazes me that anyone even looks at my piddly little recipe blog. Especially when I realize I'm sitting in the middle of Northern Minnesota and the majority of you are not (wish you were, though!). Thank you. From the bottom of my recipe-loving heart, thank you for visiting, commenting, trying recipes and generally just making this an awesome place for me to be in a virtual way. I really truly love all of your guts. A lot.
2) Cam woke up from her nap the other day attempting her best Who from Whoville impersonation. Not too shabby, Cam, not too shabby. I think she makes a pretty darn cute little Who, upturned nose and all.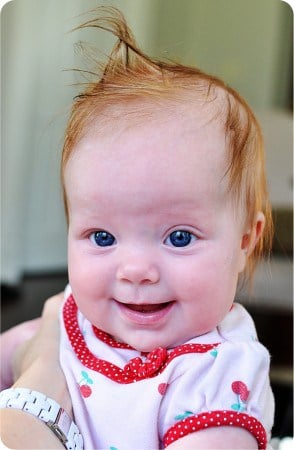 3) Thanks to the book recommendations, my 1st grader (aptly named Walker) won't even put his book down for a Sunday afternoon family walk. Reading and walking (on a curb, no less). Pretty impressive. Except that this photo was taken about 1.3 seconds before he biffed it. Hard. After the tears subsided, all he cared to know was what page he was on since the book closed during the epic fall and the walking and reading resumed right on cue. Love this little dude.

4) For those that have followed along on our moving journey, here's a quick and dirty update. We spent the first 8 days in a hotel and have spent the last two weeks chillin' at a temporary home of some very gracious people here in our new town while they are relocating to the Minneapolis area. Hotel stay #2 is looming as we start back up again there tomorrow (sob!). We'll spend our time continuing to search and search for somewhere to live and in the meantime, we'll make due with unlimited swimming and lots and lots of legos to get us through the 4-week hotel stint. And did I mention that winter comes e.a.r.l.y. here in Northern Minnesota? Someone (read: me) didn't plan so well. I had no idea we would still be homeless and so I only packed weather-appropriate-at-the-time clothes for my boys. Now I'm regretting that and wondering how badly it will scar my boys' lives and my new reputation here to continue to send them to school in summery duds instead of biting the bullet and buying winter gear (my cheapskate side is having a hard time with this ethical dilemma since we have all that winter gear already, it's just sitting on a moving truck somewhere!). Anyway, not your problem. Mine, all mine. I'll try to get over my immaturity about the blasted cold weather and figure something out.
In the meantime, I hope you each have a great weekend!
If you'd like to check out past Snapshot Saturdays, click HERE.
Disclaimer: I am a participant in the Amazon Services LLC Associates Program, an affiliate advertising program designed to provide a means for me to earn fees by linking to Amazon.com and affiliated sites. As an Amazon Associate I earn from qualifying purchases.