Snapshot Saturday: Homemade
Between the holidays and posting occasionally to Instagram, I've been a bit of a Snapshot Saturday slacker.
To make up for it, here's an ode to a few of the things that have been homemade, of the non-food variety, around here lately.
Homemade Ice Skating Rink: Brian's baby, this is take two; his first attempt in Minnesota last year didn't go quite as expected but this year has been an icy hit so far and we are amassing quite an arsenal of used ice skates so come on over.

Homemade Aprons: I wanted to make something homemade for each of the kids for Christmas. Aprons it was since the straight lines fit into my limited sewing ability. Cam, however, believes hers to be a princess dress (the ruffles maybe?) and won't take it off.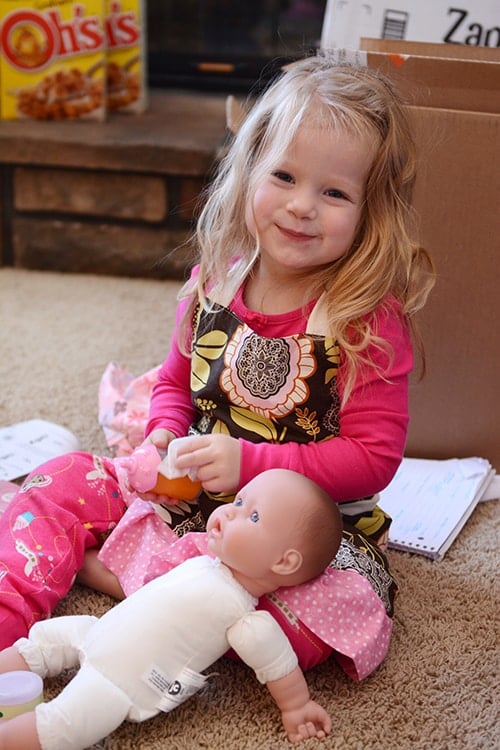 Homemade Spooky Tree: My kids love the Berenstain Bears Spooky Old Tree book and this tree in our neighbors' corral makes their real, life spooky tree dreams come to fruition. Truth: it's cold here even though everyone swore up and down when we moved here that winter would be "no biggie."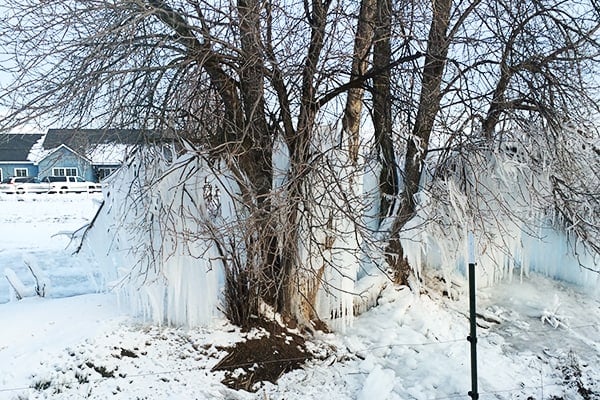 Homemade Polished Rocks: A fabulous find this year was the rock tumbler Walker scored for Christmas. We have been all amazed at the ugly, dirty rocks that go in and the lovely polished stones that come out (and these aren't even done! three more weeks to go; let's hope I don't develop a nervous twitch from the rock tumbler going nonstop in the background).