Video Tip: Mixing Muffin Batter Perfectly + Bonus Tip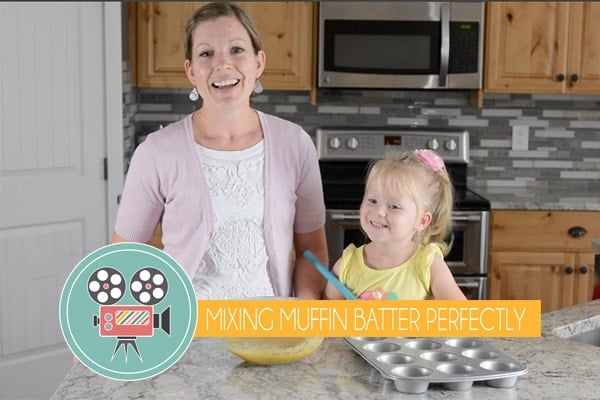 It's not rocket science but since I've had many of you ask, this little 2 1/2-minute video tip will show you the perfect amount of mixing to ensure light and tender muffins (say goodbye to dense, dry, tough muffins).
If you start with a great recipe, mixing (or rather, not overmixing) is the key to fantastic muffins. Plus, I've included a bonus tip showing a super fast and simple way to portion the muffin batter into the liners (hint: you may need a mini sous chef to help).
And if you are so inclined, hang around for the last 20 seconds of the video for some outtakes showing you what it's like to be a one-woman crew filming a spontaneous cooking video with a mischievous 3-year old.
Oh, and one last thing! If you are looking for my favorite muffin recipes, click here for the lineup.
Remember all of the videos can be seen on my Video Tips page as well as on Mel's Kitchen Cafe You Tube channel.
Disclaimer: I am a participant in the Amazon Services LLC Associates Program, an affiliate advertising program designed to provide a means for me to earn fees by linking to Amazon.com and affiliated sites. As an Amazon Associate I earn from qualifying purchases.