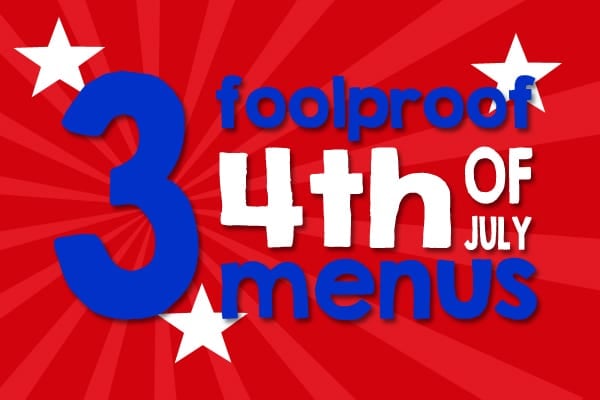 This year, instead of providing you with a make-a-menu collage of options for 4th of July menu planning, I wanted to give you three fully detailed menu plans you can take and run with. Plus, each menu has a table with make-ahead instructions to make your 4th of July celebration even easier.
First up is a menu dedicated to the fun and fabulous kebab (I say kebab, you say kabob). We're calling this one Strictly Sticks and everything (including dessert) is on a stick.
Strictly Sticks Word Download
Strictly Sticks PDF Download
Second is a classic menu for the 4th with recipes that just scream "it's a BBQ, make me!!"
Foolproof 4th Word Download
Foolproof 4th PDF Download
Last, we are thinking a little outside of the box and going with all appetizers. This is a great menu for those that may not have an outdoor grill. It's unique and great for a variety of palates!
Appetizing Appetizers Word Download
Appetizing Appetizers PDF Download
Have a great 4th of July (for those of you celebrating). I'm off to a family reunion near Yellowstone Park this week (prepping myself for lots of food, lots of family fun and very minimal sleep) and will see you on the other side of the holiday!