Bug and Butterfly Cupcakes – SO Easy!
Wow. WOW. I've finally figured out how to have an instant pick-me-up on a really hard day. Host a giveaway. Seriously. I posted the giveaway on a hard mom day and your comments have been so fun to read. Every single one of them.
I feel like a million bucks (and my husband has to keep warning me not to let it go to my head, the party pooper). Thank you so much for all the sweetness. I love sweetness.
I had no idea this many people looked at this silly little blog and it makes me want to work that much harder to bring some fantastic recipes to the table.
Ok, as promised, here are a few of the cupcakes I've made from Hello, Cupcake. This is for all of you who are insisting you don't have a hope in the world of making a cute cupcake. I beg to differ!
The intent of the book is to make cupcake decorating fun and easy without having to purchase any cake decorating supplies. Cool, huh.
I made the icky bug cupcakes for my son's 5th birthday party.
Behold the almighty tick cupcake.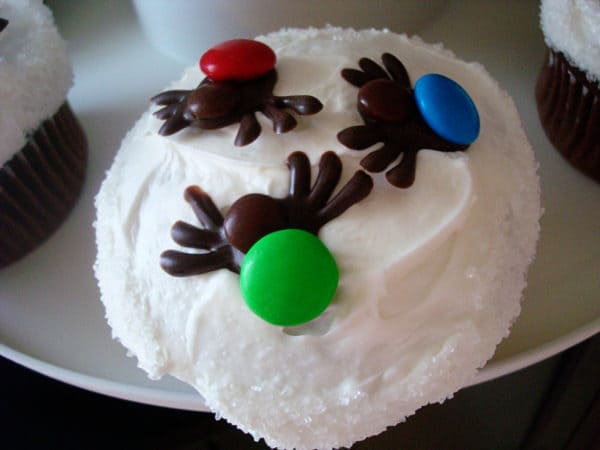 Here's the spider. Isn't he cute?
Centipede. Oooh, gross (in my 3-year olds' words).
And finally, the ant.
Last but not least, I made these butterfly cupcakes for a friends' birthday.
If you want to see a few more blogs that have made cupcakes from this book check out these links:
April Fool's TV Dinner Cupcakes
Werewolf Cupcakes
Box of Chocolate Cupcakes
Owl Cupcakes