Holiday Gift Guide: Games
This is the week that keeps on giving! First the huge announcement from yesterday, and today – the holiday gift guides!
I'm posting these popular gift guides weeks earlier than normal so that you can capitalize on Amazon Prime day if you are ready to do your holiday shopping early. If not, no worries! These guides will be here all season long!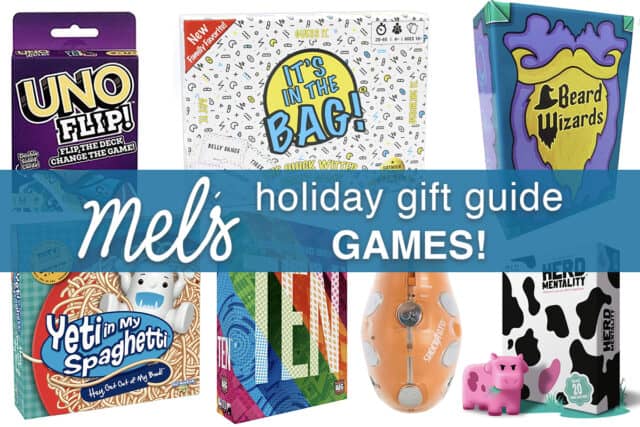 As you know, I recommend only things we've loved, bought and used ourselves (or things our family and friends have introduced us to). This isn't meant to be a comprehensive list of favorite games, just a random selection of the ones we love!
If you need even more gift-giving inspiration, there are many other gift guides in the archives that include some of our favorite gifts of all time!
If you have something amazing to recommend, I'm all ears- I love good recommendations. Let me know in the comments!
>>>All the Amazon links below are affiliate links meaning I earn a small commission if purchases are made through that link. PLEASE feel free to shop around for the best price.<<<
Games, Games, Games
Games for Younger Kids
Because I don't have littles anymore, these game recommendations come from several of my good friends that have still have kids under the age of eight. These are the games they love and highly recommend!
Disclaimer: I am a participant in the Amazon Services LLC Associates Program, an affiliate advertising program designed to provide a means for me to earn fees by linking to Amazon.com and affiliated sites. As an Amazon Associate I earn from qualifying purchases.