The Best Homemade Spaghetti Sauce
The rich, delicious flavor of this homemade spaghetti sauce is nothing short of amazing! Tried-and-true, this spaghetti sauce recipe really is the best.
This has been my go-to spaghetti sauce for years. I make a batch, freeze half, and we have several meals to look forward to!
The flavor in this spaghetti sauce is out of this world delicious.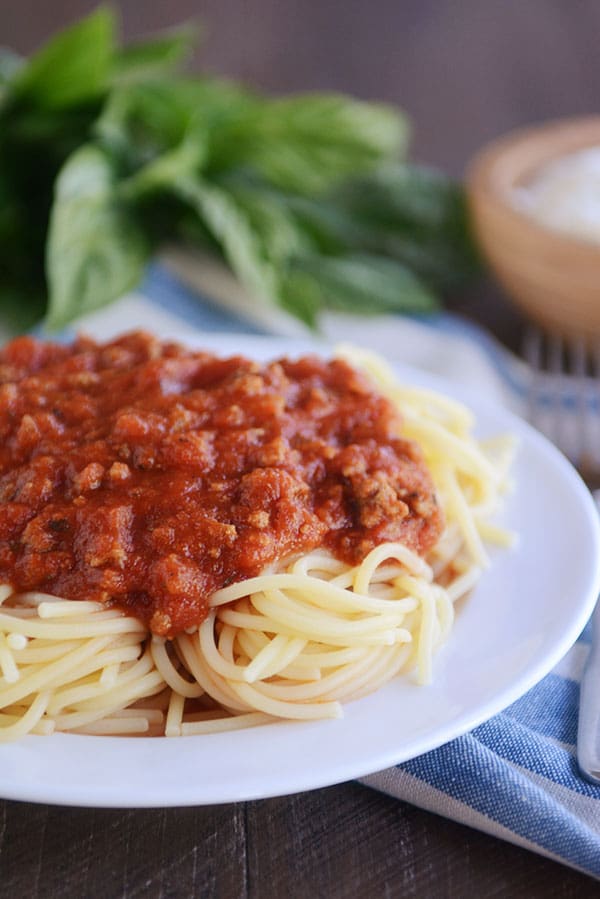 How to Make Homemade Spaghetti Sauce
This sauce begins by building levels of flavor.
First: throw a chopped onion and red pepper in a blender and process until mostly smooth.
Doing this gives the sauce loads of flavor with minimal texture (making it especially kid-friendly!).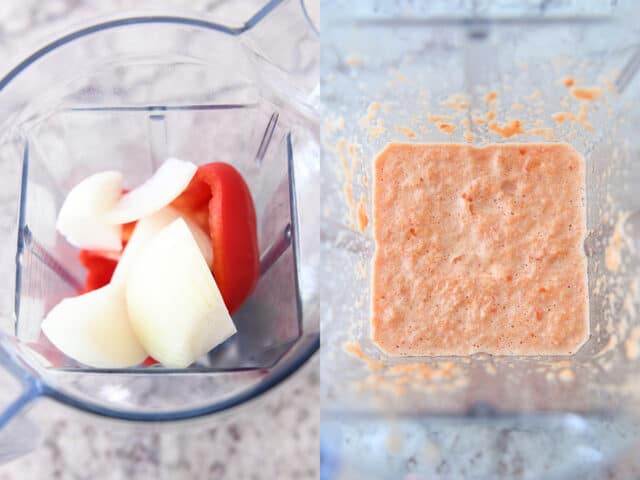 Second: brown ground beef (or a combination of ground beef, ground pork, or ground sausage) with lots of garlic and add the following.
tomato paste
blended onion and red pepper
dried basil, oregano and thyme
salt and pepper
Cook that mixture until sizzling and fragrant.
Third: add the "saucy" ingredients and a few more ingredients for flavor.
diced tomatoes
crushed tomatoes
beef broth or stock
brown sugar
bay leaves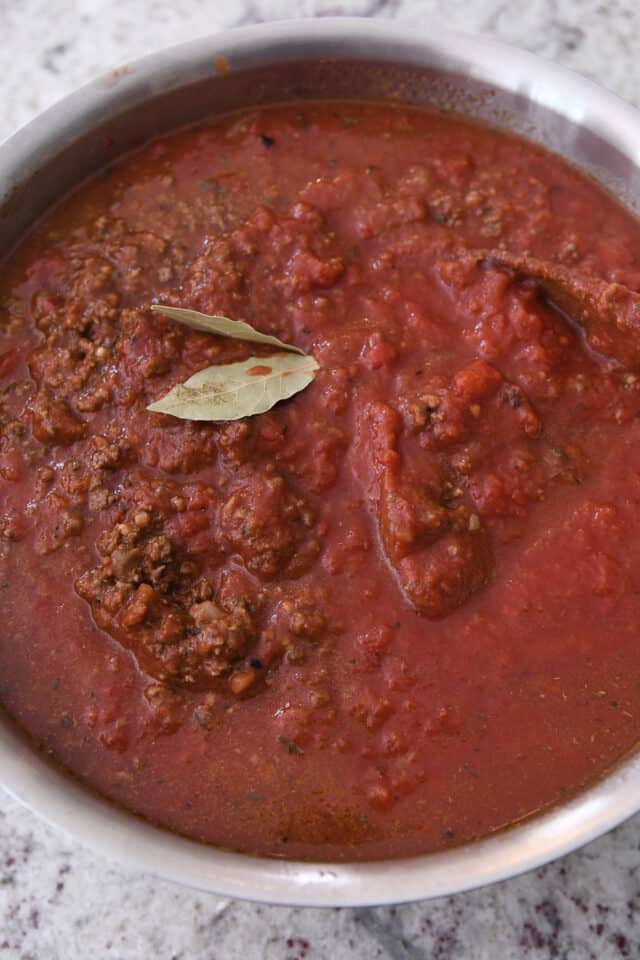 A Boost of Flavor
Cook the sauce at a low simmer for about an hour. It will reduce and thicken as it cooks.
Also: your house is going to smell amazing!
When it's done cooking, stir in 1-2 tablespoons of balsamic vinegar. Why? This balances out the sauce while adding a rich depth of flavor.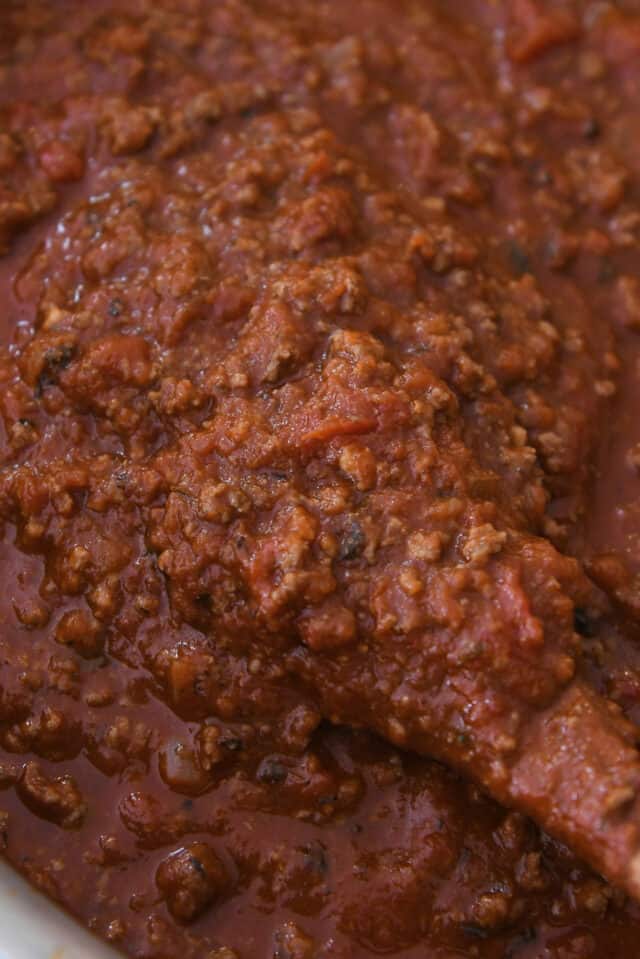 Slow Cooker Variation
This sauce can easily be made in a slow cooker for even easier prep!
Slow Cooker Instructions: cook the meat and garlic in a skillet on the stove. Drain the grease. Then add the cooked meat and everything else (minus the olive oil and balsamic vinegar) to the slow cooker. Cook on high for 4-6 or low for 7-9 hours. Stir in the balsamic vinegar about 15 minutes before serving.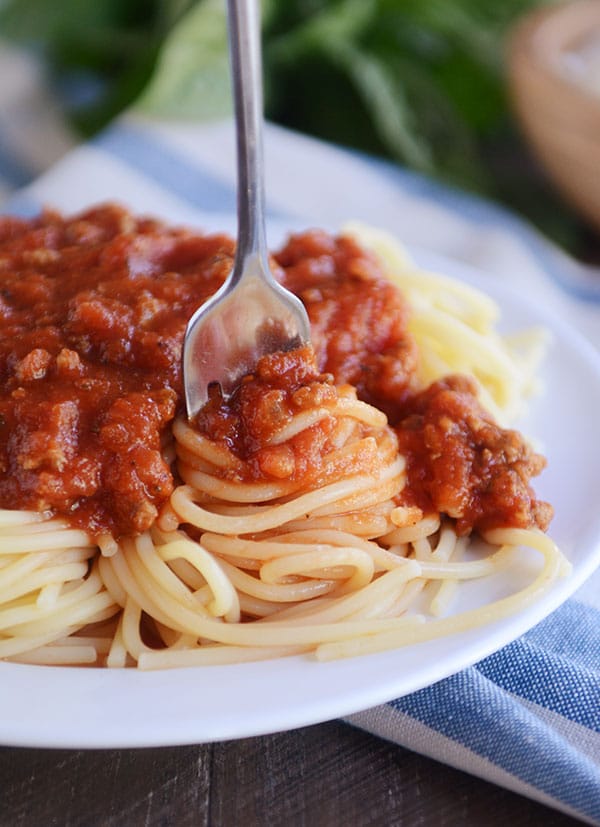 Recipe Source: from Mel's Kitchen Cafe
Recipe originally published September 2016; updated September 2022 with additional photos, notes, etc (did not change the recipe).
Disclaimer: I am a participant in the Amazon Services LLC Associates Program, an affiliate advertising program designed to provide a means for me to earn fees by linking to Amazon.com and affiliated sites. As an Amazon Associate I earn from qualifying purchases.