Merry Christmas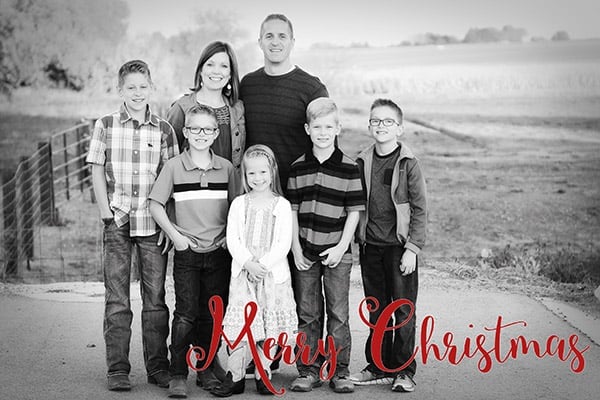 From my little corner of the world to yours, I want to wish you a very merry, peaceful, joy-filled Christmas.
Thank you for being here. For creating a supportive, hilarious, inspiring, wonderful community that has surpassed anything I could have ever dreamed of when I started this blog ten years ago.
I was just commenting to Brian the other night that there's no way on earth I'd still be blogging if it wasn't for the "best readers on the planet." And I really mean that.
I love all of your guts so much. I feel like we are friends in real life (is that weird? do I need to get a life?).
As one who knows how busy (and overwhelming) life can get at times, I appreciate that you check in, that you make the recipes, that you comment and let me know your experience, that you tell me funny things (I legit have snorted water out of my nose reading some of your comments; lesson learned: don't drink water while blogging), that you email me your grandma's aunt's cousin's favorite recipe, that you support me in all my crazy recipe endeavors, that you are here (some of you are still here after years and years and years).
Thank you, thank you, thank you.
And if you'll allow me a moment to get even more sentimental, I have to express the gratitude I feel this holiday season as I reflect on the birth of that sweet Christ child so many years ago. I have such a deep and immense gratitude for my Savior, Jesus Christ, and for all that His life and sacrifice mean to me.
Nothing, absolutely nothing, I do in my life would matter if it weren't for Him! The fact that He loves me unconditionally and shows me through 1,000 tender mercies every single day is hard to comprehend (and sometimes acknowledge and accept). But I am so grateful that His love centers me, motivates me, changes me.
From the bottom of my heart (and in the most non-cliche way possible), again, I truly hope that each of you have a Merry Christmas.
I'll be taking a few weeks off from posting new content (something I rarely do) to spend time with my family, travel to the mountains for a bit, and hopefully come back refreshed, well-read, well-fed, and ready to dive into 2018!
I can't wait to start a new year with all of you filled with killer new recipes (and a few fun surprises!).
Merry Christmas!
Disclaimer: I am a participant in the Amazon Services LLC Associates Program, an affiliate advertising program designed to provide a means for me to earn fees by linking to Amazon.com and affiliated sites. As an Amazon Associate I earn from qualifying purchases.