Training Update: Week #3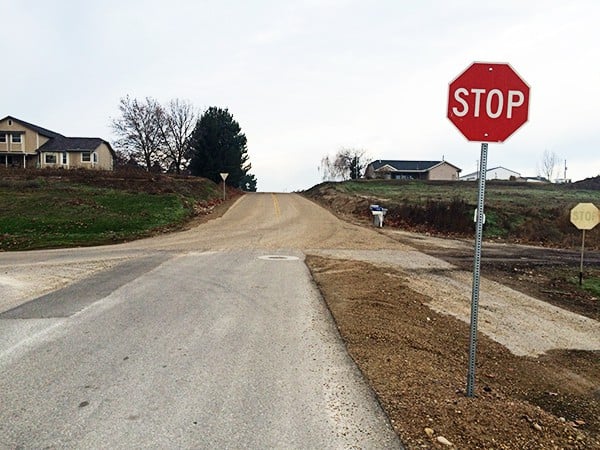 Just a quick update today on last week's running progress. (Again, thank you so much to everyone who chimes in with advice and words of support – love all your guts so, so much; without you, I would have quit on mile one.)
Week #3's Workouts
-Monday: ran 3 miles on the treadmill (Cam only screamed for 20 minutes this time so we are slowly making progress)
-Tuesday: early morning PiYo DVD workout (my muscles were sore and the stretching was lovely)
-Wednesday: was supposed to run 2 miles but it didn't happen thanks to an insanely busy schedule that left me feeling really burned out by that night
-Thursday: swapped the cross training day for a 2 mile run on the treadmill (did it in the early a.m. – it woke all the kids up but it was short so we survived)
-Friday: rest day (or in other words, relieved I don't have to run day)
-Saturday: ran 3 miles outside
Overall I Feel:
–happy that week #3 is under my belt
-a little frustrated that I didn't have the gumption to fit a run in on Wednesday (but satisfied to make it up the next day even though it left me a workout short in total)
-a lot scared when Brian gave me this cute pack for my birthday last week. As in, will I really be running far enough to need water bottles on my person? Hold me.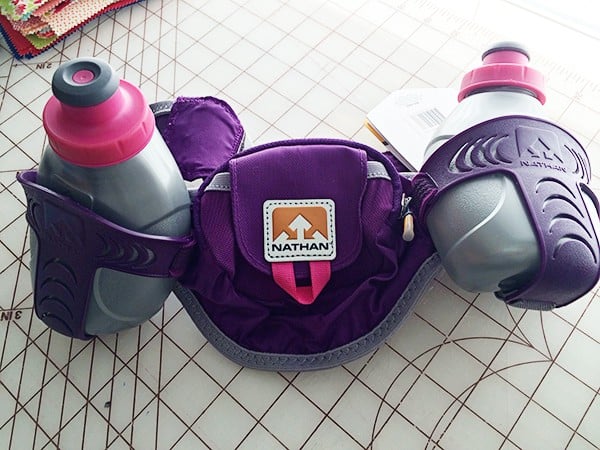 –Excited that while running isn't getting easier, necessarily, I'm not dreading it like I was in week #1 and #2.
-I know I'm only a couple weeks in but I can feel myself getting stronger and it's energizing.
–Hopeful that I'll start getting in the groove before that 2 mile mark (so far, it's taken that long to kind of find my stride and get going – the last mile on my 3 mile runs has been the best (using that term very, very loosely) but wow, the first 2 miles of any run I'm pretty much fighting not to stop every second).
–Wishful for more outside runs but grateful that my loaner treadmill is always waiting for me.
This Week
-2 miles on Monday (actually already have this one crossed off thanks to an early morning treadmill run today)
-Rest/XT on Tuesday (see below for why this may or may not happen)
-2 miles on Wednesday (I'll be out of town helping my sister-in-law with her new baby so not positive how/when I'll fit this one in since she and her two girls are my first priority – might have to call several long walks with my sweet 3-year old niece good)
-Rest/XT on Thursday
-Rest/XT on Friday
-3 miles on Saturday (back in town, hopefully I'll get through this one with flying colors and no side cramps)
Are you running? How are things going for you?
Also, I'll be posting a few new inspirational stories in the next week or two so keep a lookout for those.
Disclaimer: I am a participant in the Amazon Services LLC Associates Program, an affiliate advertising program designed to provide a means for me to earn fees by linking to Amazon.com and affiliated sites. As an Amazon Associate I earn from qualifying purchases.