Baby, Baby!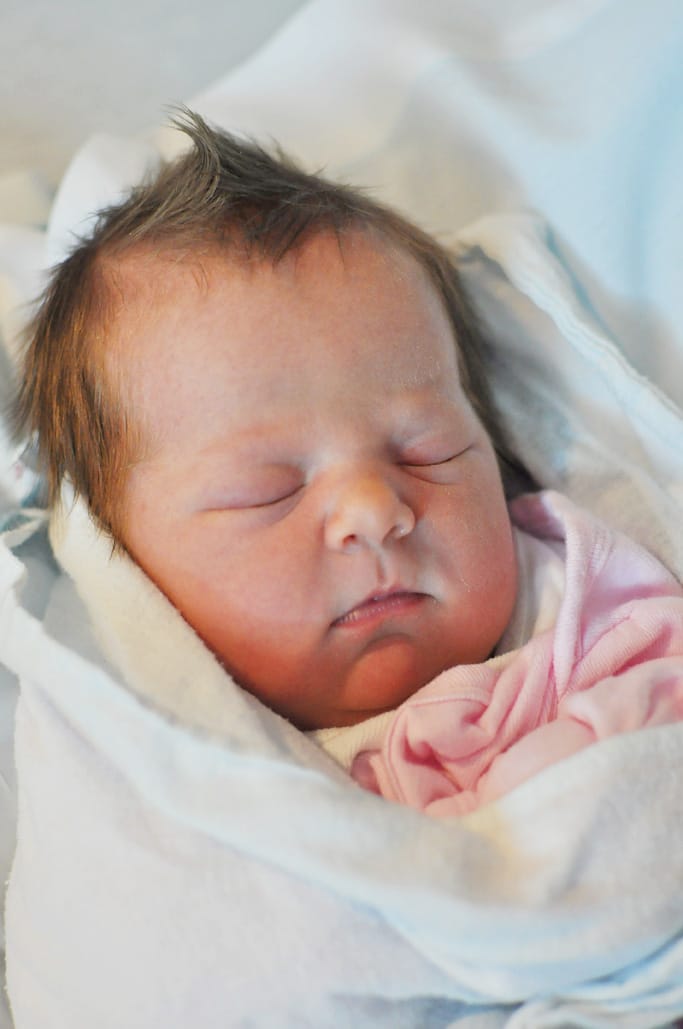 As mentioned last week, I went and had our sweet Miss Camryn last Wednesday. She is beyond precious and although the chaos of life with four little boys and now a little girl has not ended, we are absolutely eating up our time with a cuddly, snuggly, sweet-smelling newborn.
Because I am spending eternal amounts of time parked on the couch feeding the babe and simultaneously attempting to read books and give the dudes their allotment of attention, I will be checked out of blogging – hit and miss here and there – for a bit. But I wanted to let you all know that while I may be a little slow in answering comments and questions, I am nothing if not prepared, and I worked around the clock before Camryn arrived to post recipes regularly for you – all of which are currently prescheduled and waiting in queue for your viewing pleasure. And I have to say there are some doozies coming up. So while I may be in and out of blogging for awhile, continue to enjoy the recipes that will be automatically posting and know I'll be back in the saddle again soon.
But really, can you blame me for temporarily abandoning you for this?
Love your guts…all of you! Thanks for your support.
Disclaimer: I am a participant in the Amazon Services LLC Associates Program, an affiliate advertising program designed to provide a means for me to earn fees by linking to Amazon.com and affiliated sites. As an Amazon Associate I earn from qualifying purchases.