Balsamic Chicken Noodle Bowl
If you love light sauce over noodles and crisp peppers with mozzarella and feta, then you'll love this balsamic chicken noodle bowl!
This delectable little noodle bowl has been part of our regular dinner rotation for over several years now.
It's delicious and so, so simple. The key here is to use the best quality balsamic vinegar you can get since the flavor really shines through.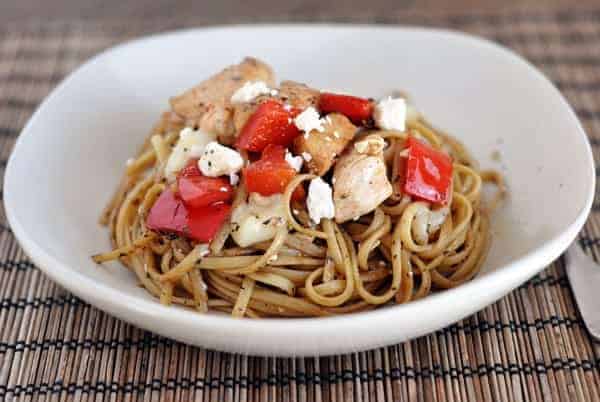 If you love light, silky sauces over tender noodles and crisp peppers with bits of creamy mozzarella and tangy feta nestled among the twists, then you'll love this one.
It is definitely one of my favorite simple pasta dishes.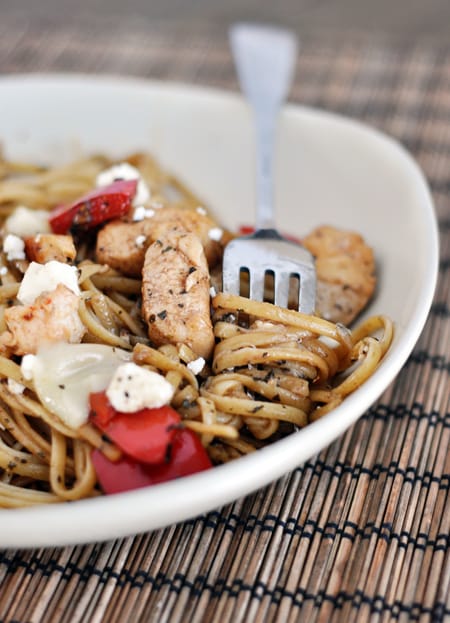 Recipe Source: adapted from www.tastykitchen.com
Disclaimer: I am a participant in the Amazon Services LLC Associates Program, an affiliate advertising program designed to provide a means for me to earn fees by linking to Amazon.com and affiliated sites. As an Amazon Associate I earn from qualifying purchases.