Buttery Peas with Thyme
These buttery peas with thyme are tender, perfectly cooked, surrounded with simple flavors, and start to finish, they take about six minutes.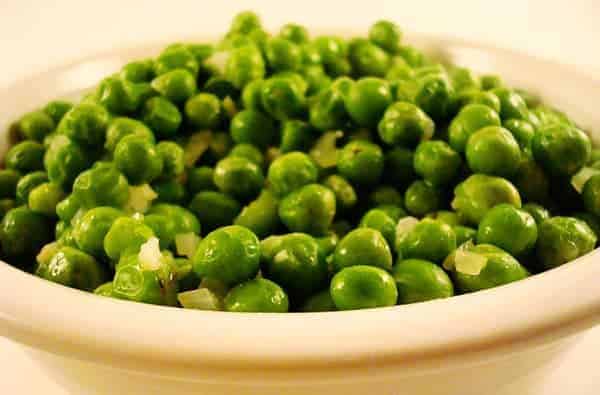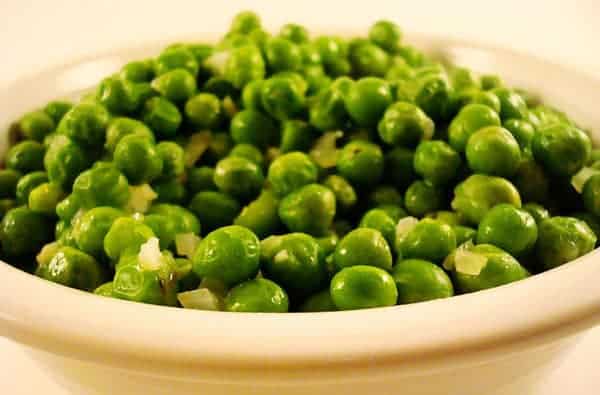 Since I'm already half-doctor (seriously, I am amazingly good at diagnosing my children with general attitude discomfort, infection of the ornery and other such syndromes, not to mention my insanely instinctual ability to know when they are about to throw up – but that's definitely not a topic for this blog), I might as well play half-statistician and scientifically state that we eat peas as our dinner vegetable 67.2% of the time.
In my effort to get a little creative with my side dishes, of course I had to start with the obvious and figure out a way to put a little zest into the ol' pea.
Now I'll admit that I usually cook my peas in the microwave in a glass bowl covered with saran wrap – nuking the little suckers for about five minutes. They are average at best.
We eat them. But there aren't a lot of requests for seconds on the peas, please, know what I mean?
Take those microwaved peas and kick them up about 15 notches and you have this dish that resulted in everyone at our table asking for seconds.
Not a whole heck of a lot more work than throwing the peas in the microwave, these buttery peas are tender, perfectly cooked and surrounded with the simple flavors of garlic, thyme and onion.
And start to finish, they take about six minutes.
Definitely my new favorite way to cook this simple and sweet veggie.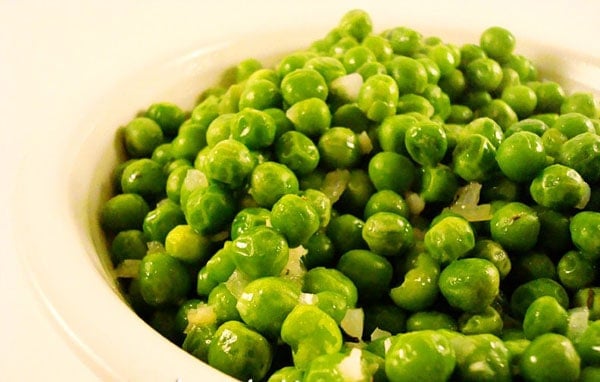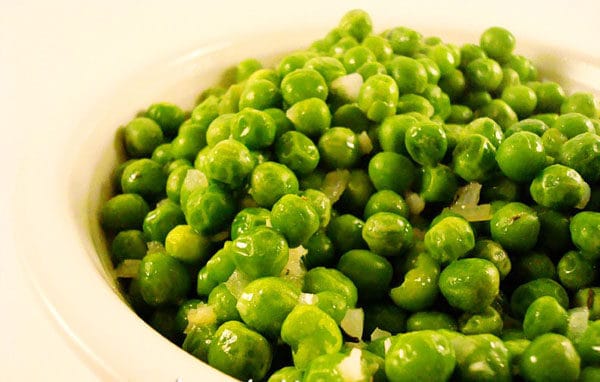 Yield: 4-6 servings

Prep Time: 5 minutes

Cook Time: 5 minutes

Total Time: 10 minutes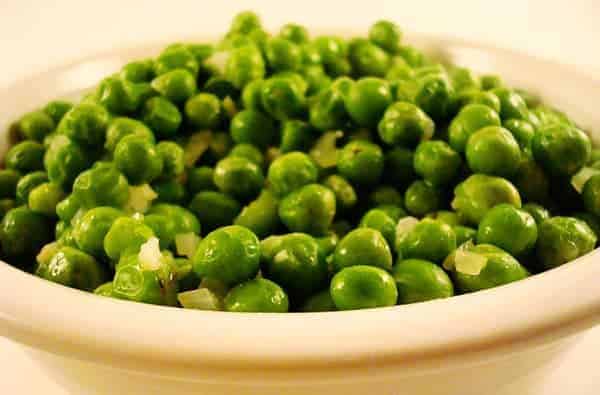 Ingredients
2 tablespoons butter
1/2 cup yellow onion, finely chopped (about 1/2 medium onion)
2 teaspoons sugar
1/4 teaspoon salt
2 medium garlic cloves, finely minced
3 cups frozen peas
1/2 teaspoon dried thyme (or 1 teaspoon fresh)
1/4 teaspoon freshly ground black pepper
Instructions
In a 12-inch nonstick skillet over medium heat, melt the butter and add the onion, sugar and 1/4 teaspoon salt. Cook until the onion is softened, about 2 minutes. Stir in the garlic and cook until fragrant, about 30 seconds.
Stir in the peas and thyme and cook, stirring often, until the peas are just heated through, about 3 minutes. Season with black pepper (and additional salt if desired) and serve immediately.
Recommended Products
As an Amazon Associate and member of other affiliate programs, I earn from qualifying purchases.

Recipe Source: adapted from The Best Skillet Recipes by Cook's Illustrated
Disclaimer: I am a participant in the Amazon Services LLC Associates Program, an affiliate advertising program designed to provide a means for me to earn fees by linking to Amazon.com and affiliated sites. As an Amazon Associate I earn from qualifying purchases.