Creamy Chicken and Wild Rice Soup
This creamy chicken and wild rice soup is unique and SO delicious! The hint of curry and textural delight of slivered almonds is fantastic.
With all the variations of chicken and wild rice soup in the world, this version stands above the rest!
Thick and creamy, the flavor is extraordinary!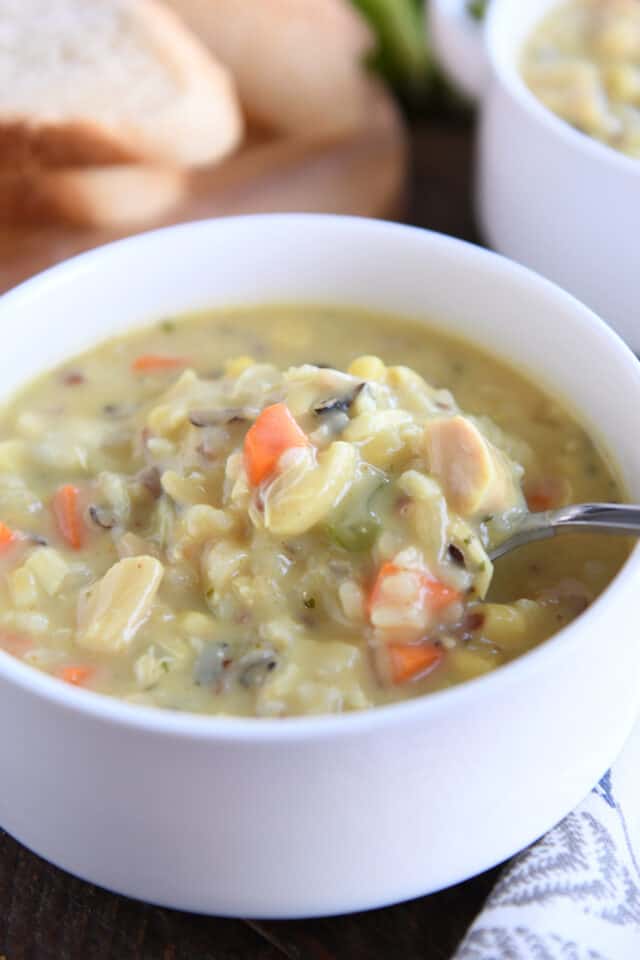 Veggies + Spices
This soup begins with a tasty array of sauteed aromatics, like onions, celery, and carrots. You can also add mushrooms!
The spices are added next so they can sizzle and develop flavor:
dried parsley
salt + pepper
curry powder
dry mustard
That may seem like an unusual combination of spices, but it works very well, especially as the soup continues to cook and the flavors deepen.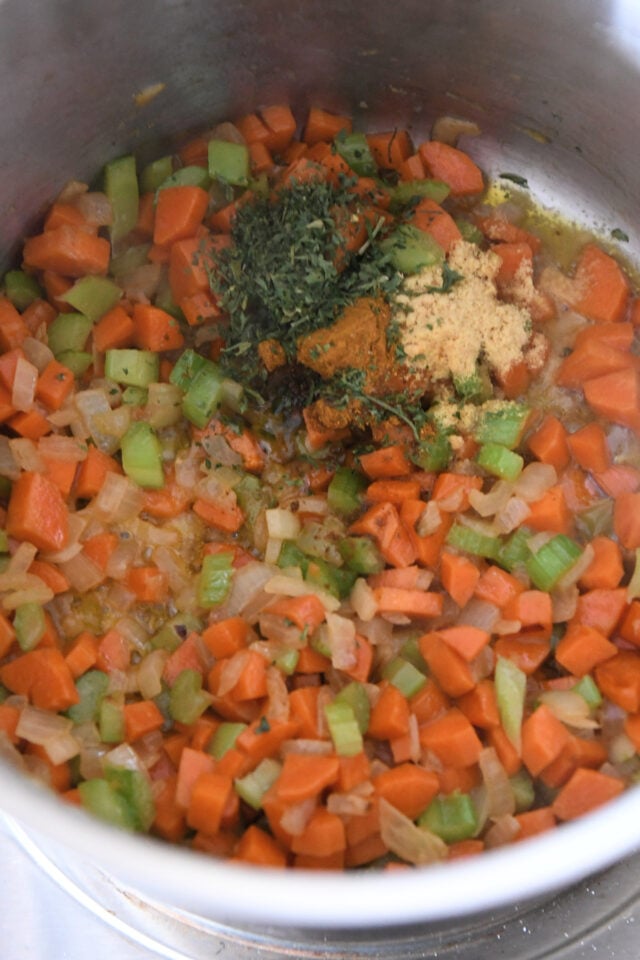 Almonds for Texture
Another ingredient in this soup that you won't find in many other chicken and wild rice soups is slivered almonds.
They add the most delightful texture to the softer ingredients in the soup.
So yummy!
I've tried subbing in sliced almonds or chopped almonds, and it's not the same – slivered almonds are the best choice for this soup!
Simmer and Thicken
When all the ingredients are added, the soup may appear a bit thin.
But as the soup gently simmers, it will thicken up perfectly!
The longer it simmers (and then the longer it cools after being taken off the heat), the more it will thicken.
A Perfect Soup
My mouth waters just looking at pictures of this soup! It has been a favorite recipe for over 10 years, after my sister-in-law, Mary, shared it with me.
It is thick and creamy, flavorful and so tasty!
Because of it's consistency, it is the perfect soup to serve in bread bowls!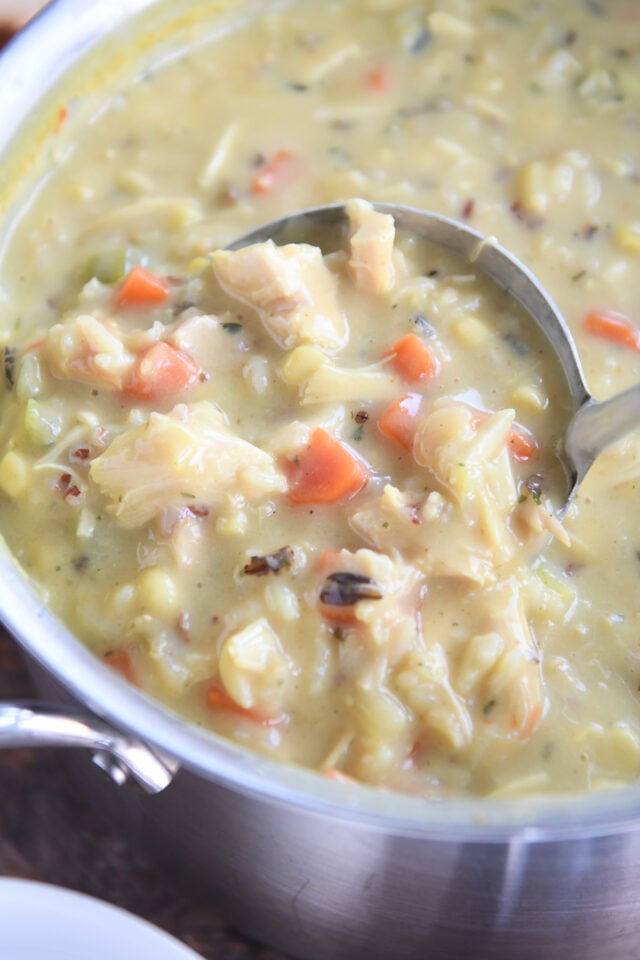 Recipe Source: adapted from my sister-in-law, Mary G.
Recipe originally posted October 2008; updated October 2022 with new photos, recipe notes, etc.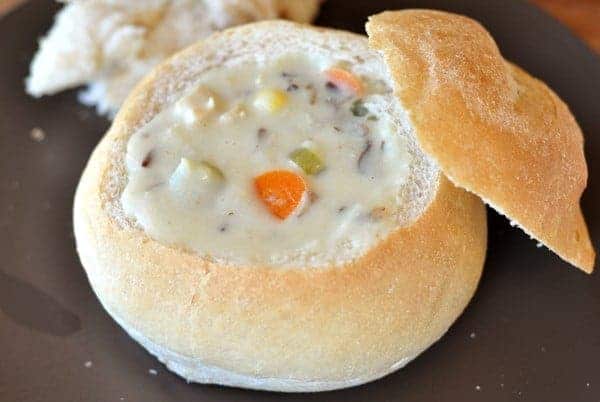 Disclaimer: I am a participant in the Amazon Services LLC Associates Program, an affiliate advertising program designed to provide a means for me to earn fees by linking to Amazon.com and affiliated sites. As an Amazon Associate I earn from qualifying purchases.