Glazed Mini Meatloaves
These glazed mini meatloaves are sure to please! The loaves are incredibly tender and juicy; the glaze on top is perfectly sweet and tart.
At busy times in my life, I have always been on the search for quicker weeknight meals.
This recipe definitely fits the bill.
My family happens to love meatloaf but I struggle making the large pans of meatloaf turn out without being tough and greasy.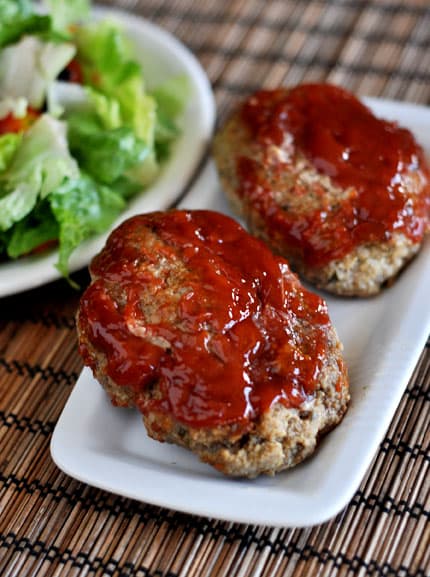 When I happened upon this recipe, I knew I had to try it.
I like the concept of mini meatloaves and my kids thought it was "way cool" that they got their own little meatloaf.
The meatloaf itself was incredibly tender and juicy – not tough and greasy like so many times before when I've made it. The glaze topping was perfect parts sweet and tart.
For me, the key to the juiciness of the meatloaf was using both ground chuck and ground pork (if you can get true "meatloaf mix" from your butcher, go for it!), which I've never done before.
This was a hit with my family and is definitely going in the tried-and-true pile.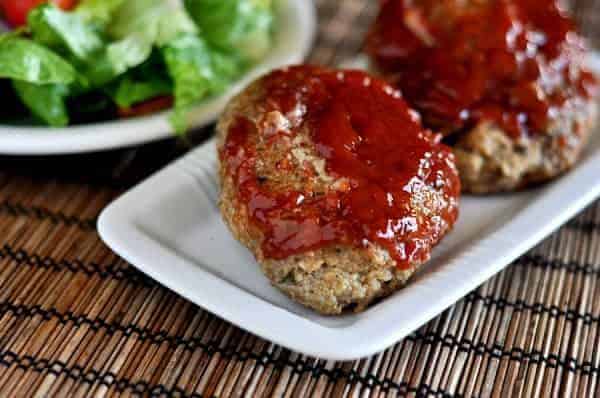 Recipe Source: adapted from The Best 30-Minute Recipe
Disclaimer: I am a participant in the Amazon Services LLC Associates Program, an affiliate advertising program designed to provide a means for me to earn fees by linking to Amazon.com and affiliated sites. As an Amazon Associate I earn from qualifying purchases.