Skillet Teriyaki Meatballs
Looking for a spin on a classic meatball recipe? These tender, saucy, teriyaki meatballs are the perfect solution and are super quick to prepare!
These delectable teriyaki meatballs have been buried in the archives of my site for six years and it's high time they got another minute in the spotlight.
There's no question these meatballs are a huge favorite around here.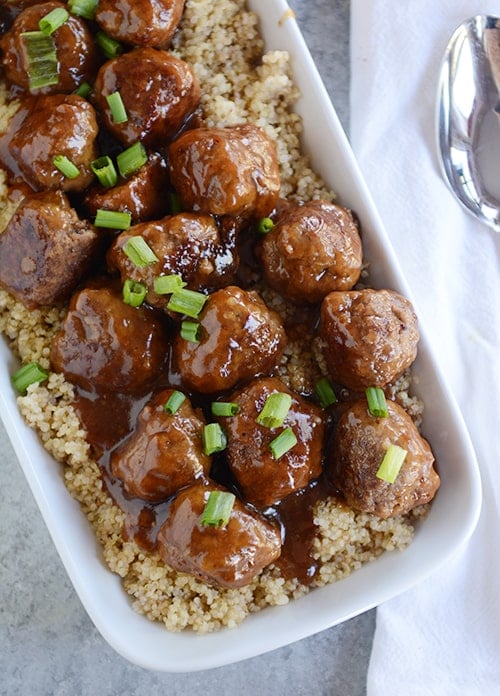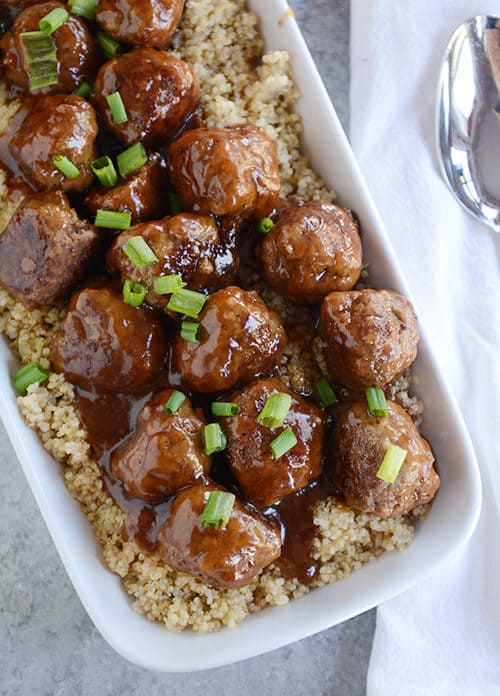 As in, they're in a dead heat with this alfredo sauce for which meal gets requested the most for the kids' birthday dinners.
Over the years, I've made some changes here and there to the sauce (for flavor and consistency); I've detailed my changes in the notes of the recipe, so make sure to read through those if you are looking for the "original" – and don't panic, today's version is not all that different from teriyaki meatballs six years ago.
Just a little refined. And hello, new pictures.
Meatballs have never looked so good.
I've learned I can't invite polite company over for this super simple teriyaki meatball meal (or meatball meals of any kind, really), because my kids are heathens as they race to skewer meatball after meatball to load up their plates.
I've even been known to lay down a strict rule that no one at the table can eat more meatballs than their current age. Gotta set limits somehow, someway.
I do have a grocery budget after all.
We serve these teriyaki meatballs over rice, quinoa, and sometimes just by their lonesome (with a few other side dishes).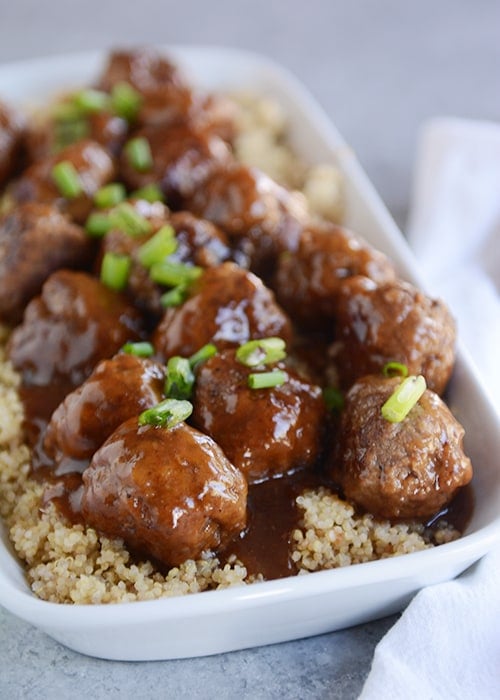 Recipe Source: updated an old recipe from my site archives (teriyaki sauce inspiration from here)
Disclaimer: I am a participant in the Amazon Services LLC Associates Program, an affiliate advertising program designed to provide a means for me to earn fees by linking to Amazon.com and affiliated sites. As an Amazon Associate I earn from qualifying purchases.