Homemade Pizza
Never order out for pizza again! You won't even miss greasy, expensive, store-bought pizza after you try this homemade version.
Pizza definitely makes a frequent appearance in our home (i.e. most every Saturday night except when I am lazy and grilled cheese pops up on the menu), so the pizza dough choice is obviously important.
Here is my favorite dough recipe that I've adapted slightly from here and oh, it is incredible. Chewy and flavorful, it is definitely my go-to pizza dough recipe that I've been using for a long time.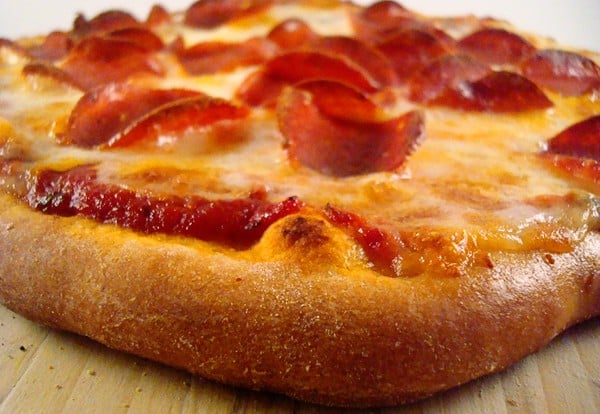 It takes a minor amount of forethought and planning, since the dough benefits from being made the night before or in the early morning but it is well worth it. I still use the Fast and Easy recipe if I haven't planned ahead, but this other recipe is really superb.
Thanks to the whole wheat flour in the dough, it gives the crust a great depth and texture that is unparalleled after being baked to perfection. Here is my favorite pizza sauce recipe.
Homemade pizza is one of the most satisfying things I make for my family. It tastes a hundred times better than restaurant-bought and my kids can get their grubby little hands right in there and help. And grubby or not, I love their help.
Also, over many years of making this pizza, I've gathered a few other tips and tricks that I thought I'll with you (including revamping the pizza sauce a bit).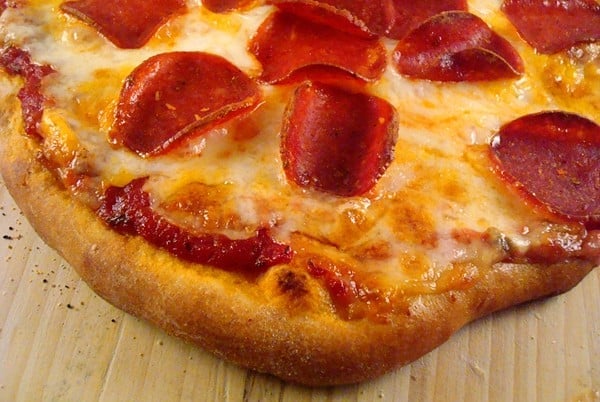 One Year Ago: Pesto Pizza with Pine Nuts and Feta
Two Years Ago: Red Berry Risotto Oatmeal
Pizza Dough Recipe Source: adapted slightly from Emily at Savory Seasonings
Disclaimer: I am a participant in the Amazon Services LLC Associates Program, an affiliate advertising program designed to provide a means for me to earn fees by linking to Amazon.com and affiliated sites. As an Amazon Associate I earn from qualifying purchases.