Video Tip: How to Easily Temper Chocolate at Home
Here's a post with all you need to know about how to easily temper chocolate at home (including a how- to- video!)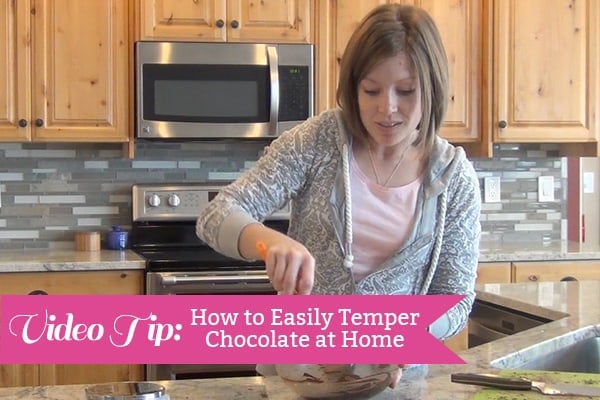 This video is all about how to quickly and easily temper chocolate at home. Have you ever seen chocolate that's been melted and has cooled with white or gray streaks running through it? Or maybe it looks dull and spotty?
That's called blooming and it's not what you want to have happen when you've worked hard to dip your favorite treats in chocolate. It happens when chocolate isn't melted correctly (too hot, mostly). Expert chocolatiers will tell you that chocolate needs to be heated, cooled, and then warmed again to properly temper.
But in the video tip, I'll show you my amateur way that yields perfect results every time: glossy, smooth chocolate with a delightful snap!
Remember all of the video tips can be seen on my Video Tips page as well as on Mel's Kitchen Cafe You Tube channel.
Disclaimer: I am a participant in the Amazon Services LLC Associates Program, an affiliate advertising program designed to provide a means for me to earn fees by linking to Amazon.com and affiliated sites. As an Amazon Associate I earn from qualifying purchases.