Video Tip: How to Dip Stuff in Chocolate Like a Pro
Here's a quick video tip on how to easily dip stuff in chocolate like a pro- grab the caramels, cookies, pretzels, etc and start dipping!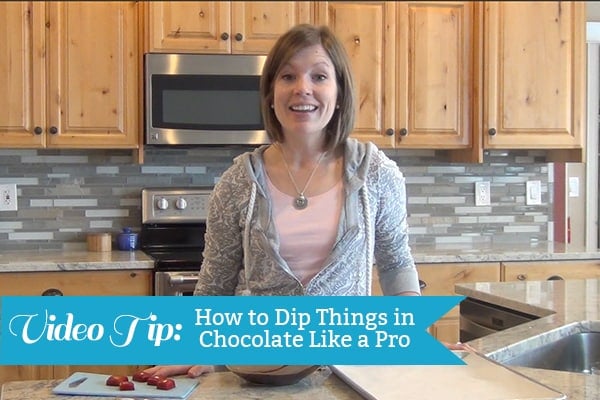 In this short video tip, I'm demonstrating how I dip treats in chocolate (in this case, caramels) since many of you have requested a visual. It's so easy and will make you look like a rock star.
Be careful, knowing how to do this so quickly and professionally is a dangerous-in-a-good-way thing for your reputation. You don't have to let your admirers know how simple it really is.
Remember all of the video tips can be seen on my Video Tips page as well as on Mel's Kitchen Cafe You Tube channel.