No-Bake Nutella Cheesecakes
There could not be anything more brilliant, satisfying, delicious, or stinkin' easy to prepare than these no-bake Nutella cheesecakes. Make them!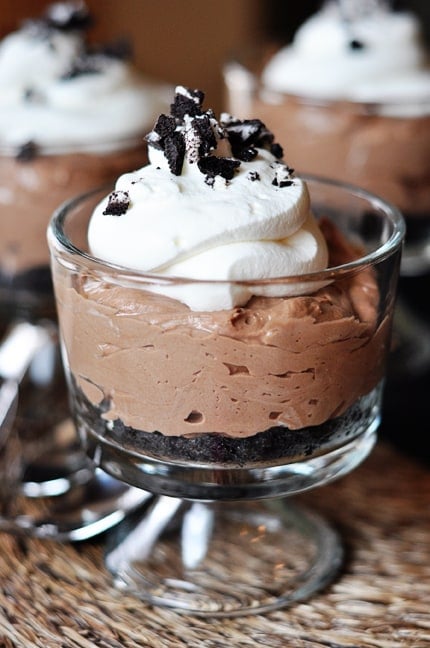 It's no secret that we are a nutella-loving household. But these No-Bake Nutella Cheesecakes have definitely taken the devotion to a new level and may just be the tastiest nutella treat to pass my nutella-loving lips.
Really…could there be anything more brilliant? More satisfying? More delicious? More stinkin' easy to prepare?
Nope, nope, nope and nope.
So make them. Please. You'll begin looking at the world in a whole new way. Nutella makes everything more beautiful.
P.S. Aren't a fan of nutella? Try subbing in peanut butter, the new Bischoff spread (of which I have not partaken yet but have heard rave reviews) or any other creamy, sweet base – the variations are endless.
*Need Easter Dinner menu ideas? Click HERE for a make-a-menu!*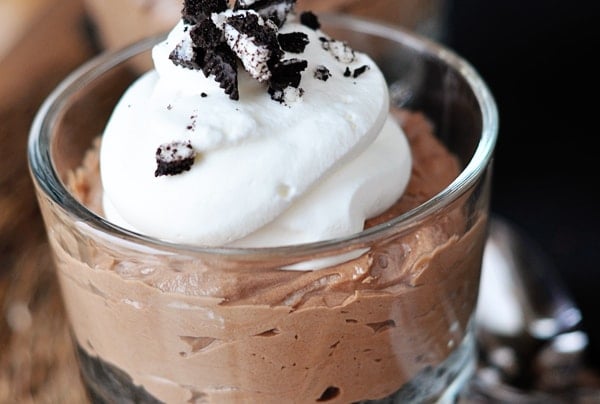 One Year Ago: Peanut Butter Pretzel and Toffee Bonbons
Two Years Ago: Perfect Roasted Asparagus
Three Years Ago: Simple and Delicious Cheese Bread
No-Bake Nutella Cheesecakes
Yield: 6 servings

Prep Time: 15 minutes

Additional Time: 2 hours

Total Time: 2 hours 15 minutes
Ingredients
Crust:
18 Oreo cookies, crushed into crumbs
2 tablespoons butter, melted
Cheesecake:
12 ounces cream cheese, softened
1 cup nutella (chocolate hazelnut spread)
1 1/2 teaspoons pure vanilla extract
2 cups heavy whipping cream
3 tablespoons powdered sugar
Garnish:
Extra sweetened whipped cream, optional
Crushed oreos or chocolate curls, optional
Instructions
In a medium bowl, stir together the Oreo cookie crumbs and melted butter. Evenly divide the crumbs between your individual serving dishes and press into the bottoms of the dishes to form a crust layer. Glass dessert cups work well for this, as well as mini-trifle dishes; you could also use a mini-cheesecake pan or simply small glass bowls.
In a large bowl, with an electric mixer, beat the cream cheese until light and smooth. Add the nutella and mix until combined and smooth. Add the vanilla and mix to combine. In another medium/large bowl, whip the cream and powdered sugar together until medium to stiff peaks form. Using a rubber spatula, gently fold in the whipped cream into the cream cheese/nutella mixture until well blended and no streaks remain.
Spoon the filling into individual serving dishes on top of the crust. Cover with plastic wrap and refrigerate until serving, at least 2 hours or up to 8 hours.
If desired, garnish with additional whipped topping, chocolate shavings, and/or toasted, chopped hazelnuts.
Recommended Products
As an Amazon Associate and member of other affiliate programs, I earn from qualifying purchases.

Recipe Source: adapted from My Baking Addiction