Old-Fashioned Coconut Cream Pie
This from-scratch silky, creamy, decadent old-fashioned coconut cream pie is an absolute coconut cream pie knock-out!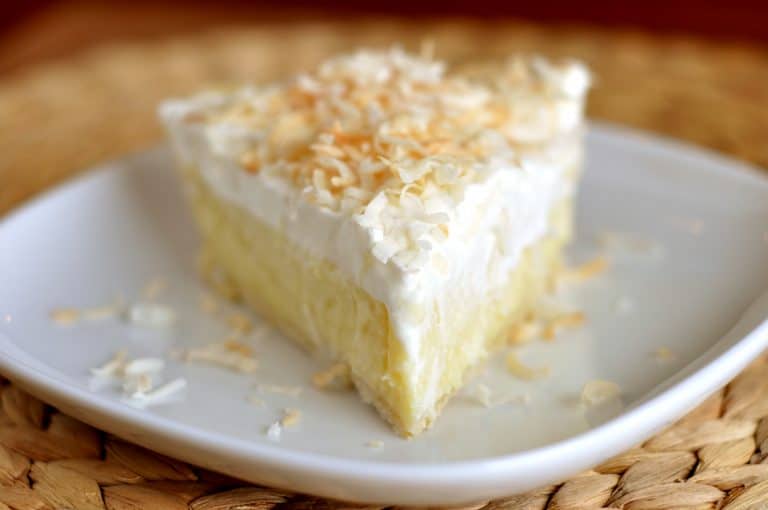 Classic coconut cream pie. Really, there may not be a better pie-for-all-occasions. Unless you are a coconut hater. In that case, you might want to look away.
I happen to love the stuff. And this silky, creamy, decadent pie is just about all that my coconut pie dreams are made of.
I've been making this pie for a few years now and we enjoy it with either a graham cracker crust or a traditional pie crust.
One thing I've changed as I've made it over and over is that I prefer not adding the toasted coconut to the custard filling.
I like the smooth richness of the custard without the texture of the coconut and instead smother the top of the pie with the delicious toasted coconut.
Follow your instincts and do what you like best. Either way, this pie is an absolute coconut knock-out!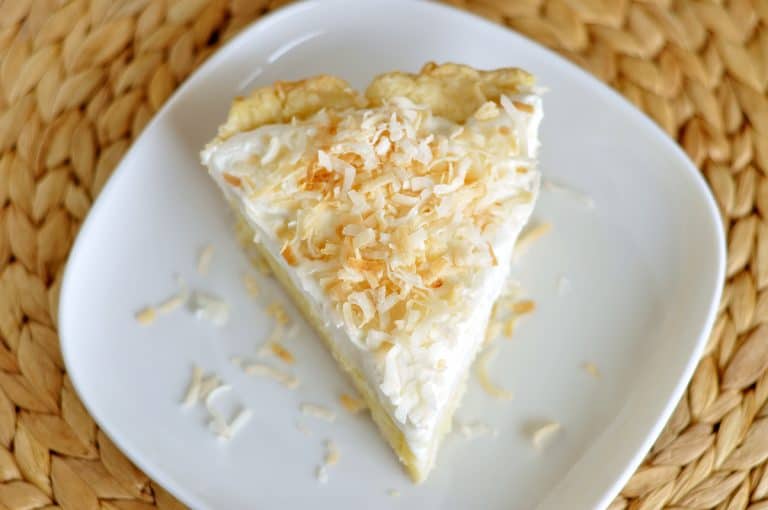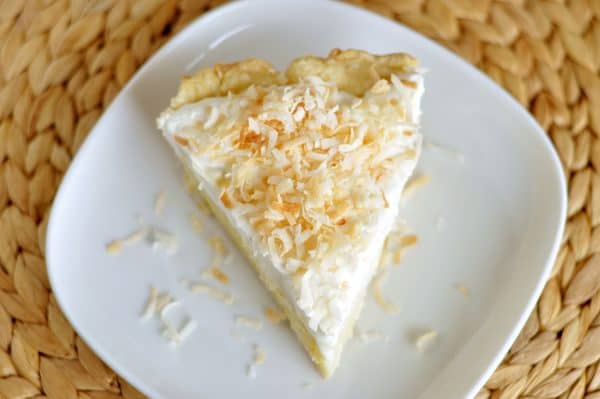 Old-Fashioned Coconut Cream Pie
Yield: One 9 or 10-inch pie

Prep Time: 15 minutes

Cook Time: 15 minutes

Additional Time: 2 hours

Total Time: 2 hours 30 minutes
Ingredients
Coconut Cream Pie:
1 can coconut milk (can be found in the Asian foods section)
Half-and-half or heavy cream (enough to add to the coconut milk to make 3 cups)
3 egg yolks
¾ cup white sugar
1/3 cup cornstarch
¼ teaspoon salt
1 cup flaked coconut, toasted (see note)
1 teaspoon vanilla extract
1 teaspoon coconut extract
1 recipe graham cracker crust (below) or traditional pie crust
Fresh Whipped Cream, lightly sweetened
Graham Cracker Crust:
12 whole rectangular graham crackers
1 stick butter, melted and slightly cooled
3 tablespoons sugar
Instructions
For the pie: In a medium saucepan, combine half and half, coconut milk, egg yolks, sugar, cornstarch and salt. Bring to a boil over medium-low heat, stirring constantly. Mixture will become very thick. Remove from heat, and stir in coconut extract and the vanilla extract (at this point you can also stir in 3/4 cup of the toasted coconut, although, I prefer to use it all to garnish the top of the pie). Pour the custard into the baked and cooled pie shell and chill 2-4 hours or until firm. Top with whipped cream and the toasted coconut.
For the crust: Preheat oven to 325 degrees. Finely crush graham crackers in a food processor or in a ziploc bag with a rolling pin. Pour crumbs into a bowl and add sugar, stirring to combine. Drizzle butter over the top and mix with a fork until the crumbs are evenly moistened.Press the crumbs evenly in the bottom and up the sides of a 9- or 10-inch pie plate. Bake for 13-15 minutes until the crust is just barely beginning to brown. Remove from oven and cool completely before filling.
Notes
Coconut: to toast coconut, spread coconut on rimmed baking sheet in an even layer and bake at 325 degrees, tossing often, until lightly toasted, about 12-15 minutes.
Recommended Products
As an Amazon Associate and member of other affiliate programs, I earn from qualifying purchases.

Pie Recipe Source: Aunt Marilyn
Crust Recipe Source: adapted from ATK's Family Baking Handbook
Disclaimer: I am a participant in the Amazon Services LLC Associates Program, an affiliate advertising program designed to provide a means for me to earn fees by linking to Amazon.com and affiliated sites. As an Amazon Associate I earn from qualifying purchases.