Creamy and luxurious, perfectly sweet (but not too), vanilla-ey, silky – this pudding is classic and delicious!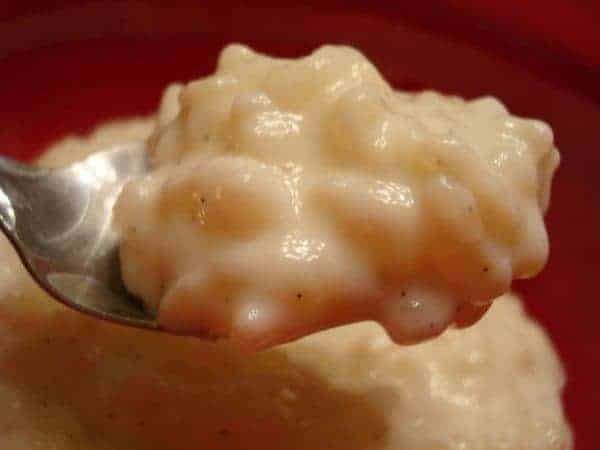 While not a huge rice pudding fan myself, I could eat this all day…oh wait, I have been. It is definitely the best rice pudding recipe I've ever tasted.
Now all I have to do is figure out how to make it perfectly chocolate.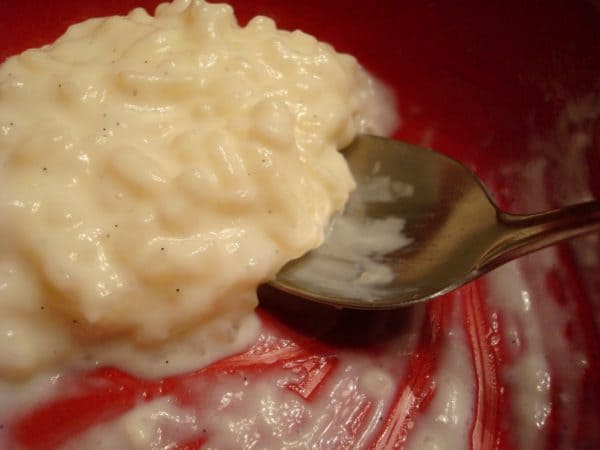 Yield: 6-8 servings

Prep Time: 10 minutes

Cook Time: 45 minutes

Total Time: 55 minutes
Ingredients
3/4 cup Arborio rice, rinsed
6 cups whole milk
1/2 vanilla bean, split and scraped or 1-2 teaspoons pure vanilla extract
1/2 cup sugar
Pinch of salt
1/4 cup heavy cream
Instructions
In a medium saucepan, combine rice, milk, vanilla bean and seeds, sugar, and salt. Bring to a boil over medium-high heat; reduce heat and simmer, stirring frequently, until rice is tender and liquid has absorbed, about 40-45 minutes.
Remove vanilla bean; stir in heavy cream. Rice pudding may be served warm, at room temperature or chilled (personally I prefer it slightly warmed).
Recommended Products
As an Amazon Associate and member of other affiliate programs, I earn from qualifying purchases.

Recipe Source:adapted from Martha Stewart