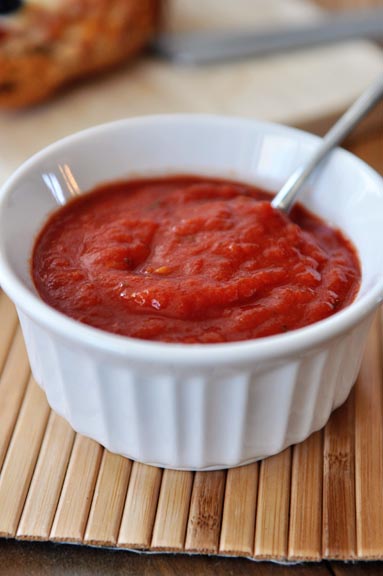 I posted this recipe years ago after someone requested that I split it out of the homemade pizza post (that homemade pizza post has incidentally been updated here and finally here with a whole new series on perfect homemade pizza).
I happily obliged and now, checking in four or five years after the fact, can attest that this is the best and easiest pizza sauce recipe in the world.
I've been using it weekly for the last five years and it's so good, I have no desire to ever use another pizza sauce recipe (strong words, I know). Simple and delicious!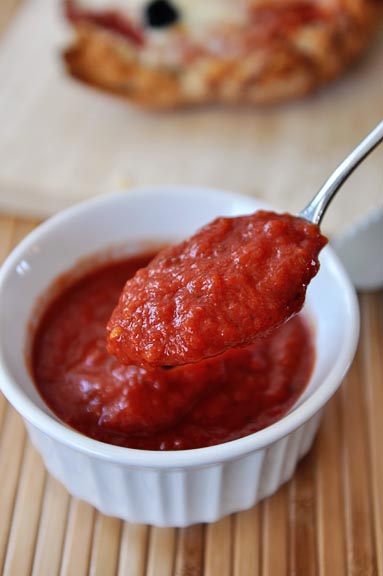 This recipe is very adaptable so feel free to play around with the different seasonings and amounts. I usually forego all measuring utensils and just sprinkle in until it feels right.
Ingredients
1 (14 1/2-ounce) can diced tomatoes, undrained
1 (6-ounce) can tomato paste
1 teaspoon sugar
1/2 teaspoon dried oregano
1/4 teaspoon garlic salt
1/2 teaspoon dried basil
Pinch of crushed red pepper
Directions
Combine all ingredients in food processor or blender and blend until desired consistency. I leave mine slightly chunky. You can adjust the seasonings to taste. This recipe is open to interpretation. Use what you like, taste it along the way and it is sure to be delicious!
https://www.melskitchencafe.com/homemade-pizza-sauce/
Printed from Mel\'s Kitchen Cafe (www.melskitchencafe.com)
Recipe Source: Mel's Kitchen Cafe