I've been waiting a long time for this.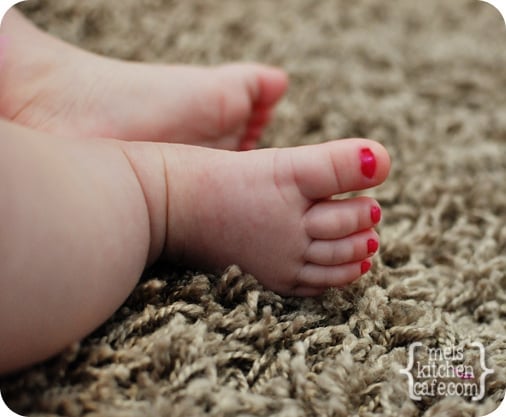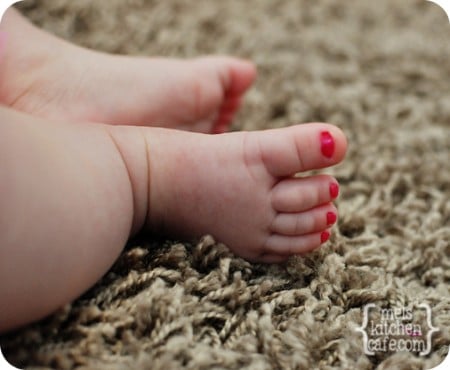 And if you are curious, those cute piggies are attached to this knockout.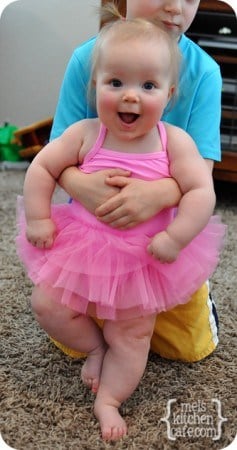 Lest you think I'm unethical for dressing my 7 1/2 month old in a swimsuit in the winter, we were headed to a church party with a luau theme (everyone was properly bundled for the drive but don't you think for one second I believed I was in Hawaii with icy snow and sub-zero temps). Miss C was the hit of the party and left me wishing dimpled legs were cute on 34-year old mommies and not just on babes. I'm pumping up the heat in our house to 80 degrees this week just so Cam can hang out in her swimsuit some more. Too much cuteness to handle.
If you'd like to check out past Snapshot Saturdays, click HERE.