Training Update: Week #19
With only five days or so left before the big race, here's an update for last week. It seems crazy that next week, I'll be giving an update of the actual race. You know, if I live through it. I'm incredibly nervous.
1) Last week's runs went well. Got them all in uneventfully including a 4.25 mile run on Saturday (was supposed to be 5 or 6, oh well) even being at a family reunion on the Oregon coast. The scenery was beautiful even if the misty, humid air nearly killed me off the two times I ran out there.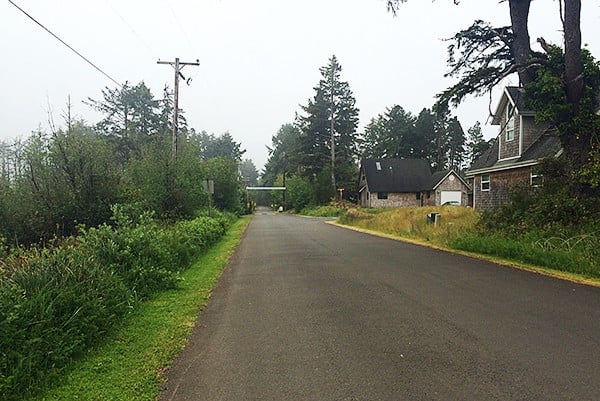 2) I'm not going to lie that the idea of tapering renewed my energy (that horror of a 10-mile run the other week kind of burned me out). I ran slowly through the week, ditching my GPS watch and iPhone app in favor of just trying to enjoy (ok, maybe that's the wrong word) the running moments.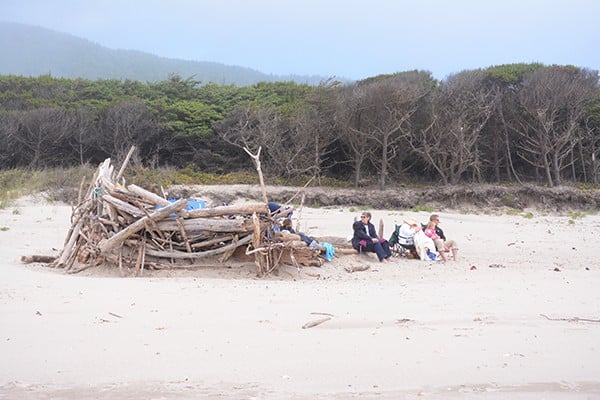 3) Counting some archery at the reunion as well as lots of walking around the campground, chasing kids, and canoeing on the lake (holy arm workout!), there was lots of unintentional cross-training.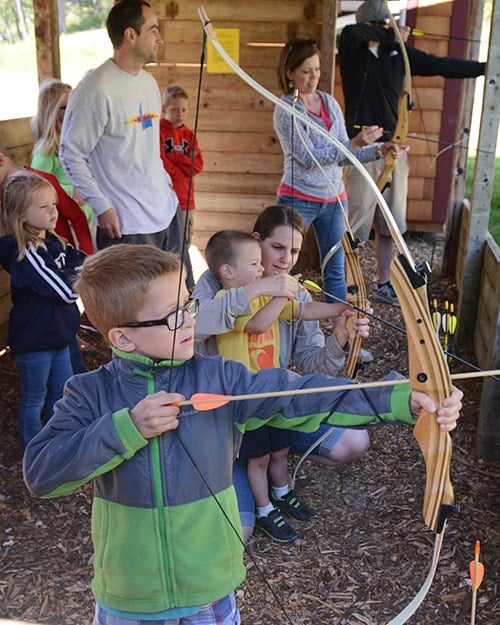 4) This week is simple: 2 mile run Monday (already done!) and 3 mile run on Wednesday. The other days will probably be bike rides and walking. And emptying every crevice of our lives of sand and doing 143 loads of laundry.
5) Many of you gave great advice in last week's comments: clip toenails before the race, take ibuprofen at the starting line, bring something warm while waiting for the race to start, take full advantage of the port-a-potties at the starting line before running, think positive. I'm a little nervous about what to eat the day before (we'll be driving down later than I would like due to work schedules…so we'll be in the car at dinnertime), what to eat – if anything – the morning of (I haven't eaten before my long runs before so not sure I want to before the race even though I'll be awake for several hours), how to calm my nerves while I wait for over an hour that morning, and on and on. I'm trying not to overthink every detail but yeah, that would take a total personality overhaul.
As always, thank you, thank you, thank you for all the advice and support and love and help you've given me over the last several months.
To all of you who are running races in other parts of the country this week or in the next little while, good luck! And I can't wait to meet all of you running in the Utah Valley race or those coming to cheer on the runners.
This is happening!
Disclaimer: I am a participant in the Amazon Services LLC Associates Program, an affiliate advertising program designed to provide a means for me to earn fees by linking to Amazon.com and affiliated sites. As an Amazon Associate I earn from qualifying purchases.