Balsamic Black Bean Salsa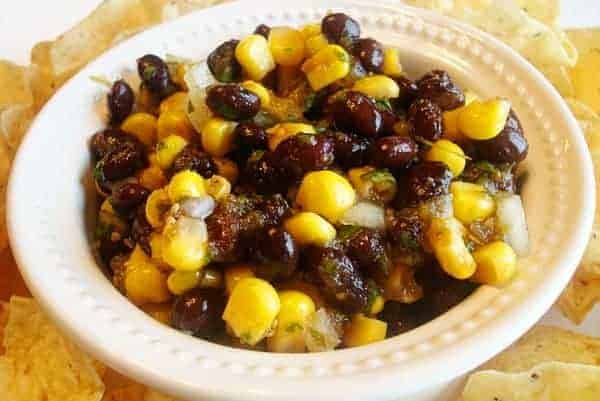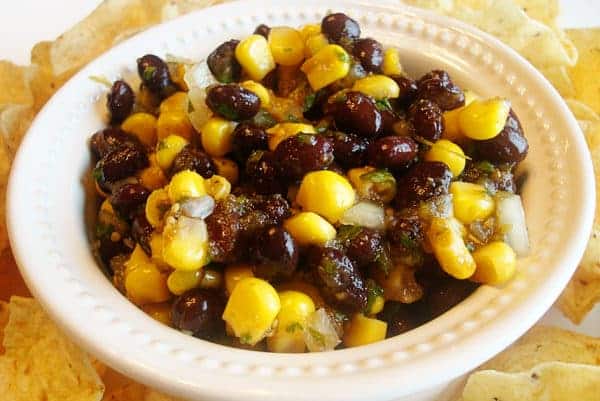 I love a good black bean salsa and have tried and loved many varieties in my day. Some with tomatoes, some without. Some with corn, some without. Some with spices, some without.
You get the picture.
Recently, my friend Jennifer, brought this salsa to our church cooking group and I took one bite and was seriously addicted.
The addition of balsamic vinegar is brilliant, if you ask me, and like any good salsa, all of the ingredients combine to blend without one ingredient trumping the other.
Spicy onions and green salsa, tender black beans and corn, kickin' lime, tangy balsamic vinegar, fresh cilantro and smoky cumin…a terrific combo and my favorite black bean salsa recipe to date. Thanks, Jen!
One Year Ago: Lemon and Garlic Grilled Chicken
Two Years Ago: Gourmet Buttermilk Cookies
Balsamic Black Bean Salsa
Yield: 6-8 servings as an appetizer

Prep Time: 10 minutes

Additional Time: 2 hours 50 minutes

Total Time: 3 hours
Ingredients
1 (15 ounce) can black beans, drained and rinsed well
1 (15 ounce) can whole kernel corn, drained well
½ medium onion finely diced (about 1/3 cup)
½ cup finely chopped fresh cilantro
1 (7 oz.) can salsa verde (I used Herdez brand)
Juice of 1 lime
½ teaspoon cumin
¼ cup balsamic vinegar
Salt and pepper to taste
Instructions
Mix all of the ingredients together in a medium bowl and cover with plastic wrap. Let the salsa marinate for a few hours (or overnight before serving).
Drain most of the liquid from the salsa before serving. Serve with tortilla chips.
Recommended Products
As an Amazon Associate and member of other affiliate programs, I earn from qualifying purchases.

Recipe Source: adapted from my friend, Jennifer S.