Chicken Corn Chowder with Sweet Potatoes
This simple recipe for chicken corn chowder with sweet potatoes is so unique and delicious! Who chowder would be perfect with sweet potatoes?
This amazing chicken corn chowder with sweet potatoes has been a family favorite for many years.
It is unbelievably delicious and is really unique with the sweet potatoes and the cornbread-style roux.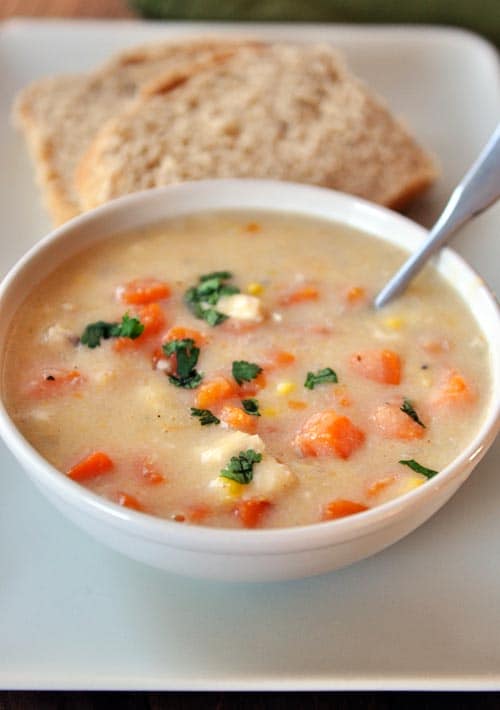 The potatoes give a yummy sweetness to the slightly smoky flavor of the chowder. Thick, creamy and hearty – this is definitely one of my favorite soups!
Be sure to season well with salt and pepper and you'll be good to go. I hope you love it as much as we do!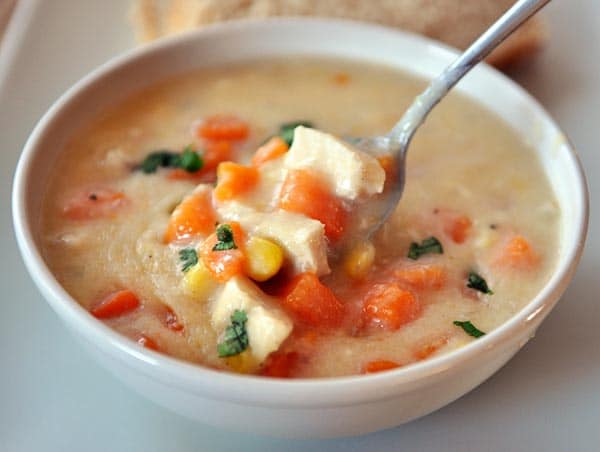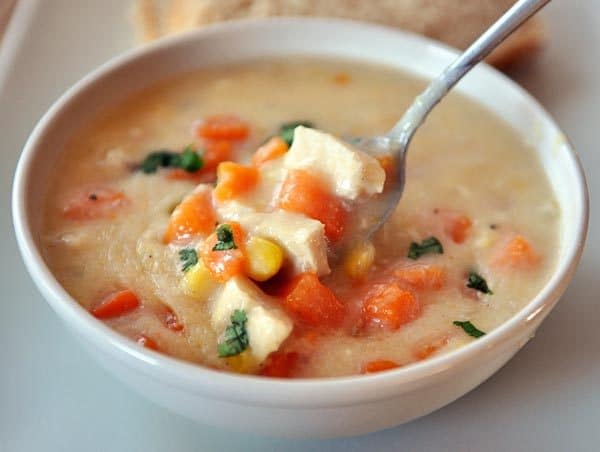 Recipe Source: adapted from Cook's Country
Disclaimer: I am a participant in the Amazon Services LLC Associates Program, an affiliate advertising program designed to provide a means for me to earn fees by linking to Amazon.com and affiliated sites. As an Amazon Associate I earn from qualifying purchases.