Z'Tejas Style Cornbread
This delicious cornbread recipe is moist and delicious with great texture! It's sure to please the cornbread lovers of the family!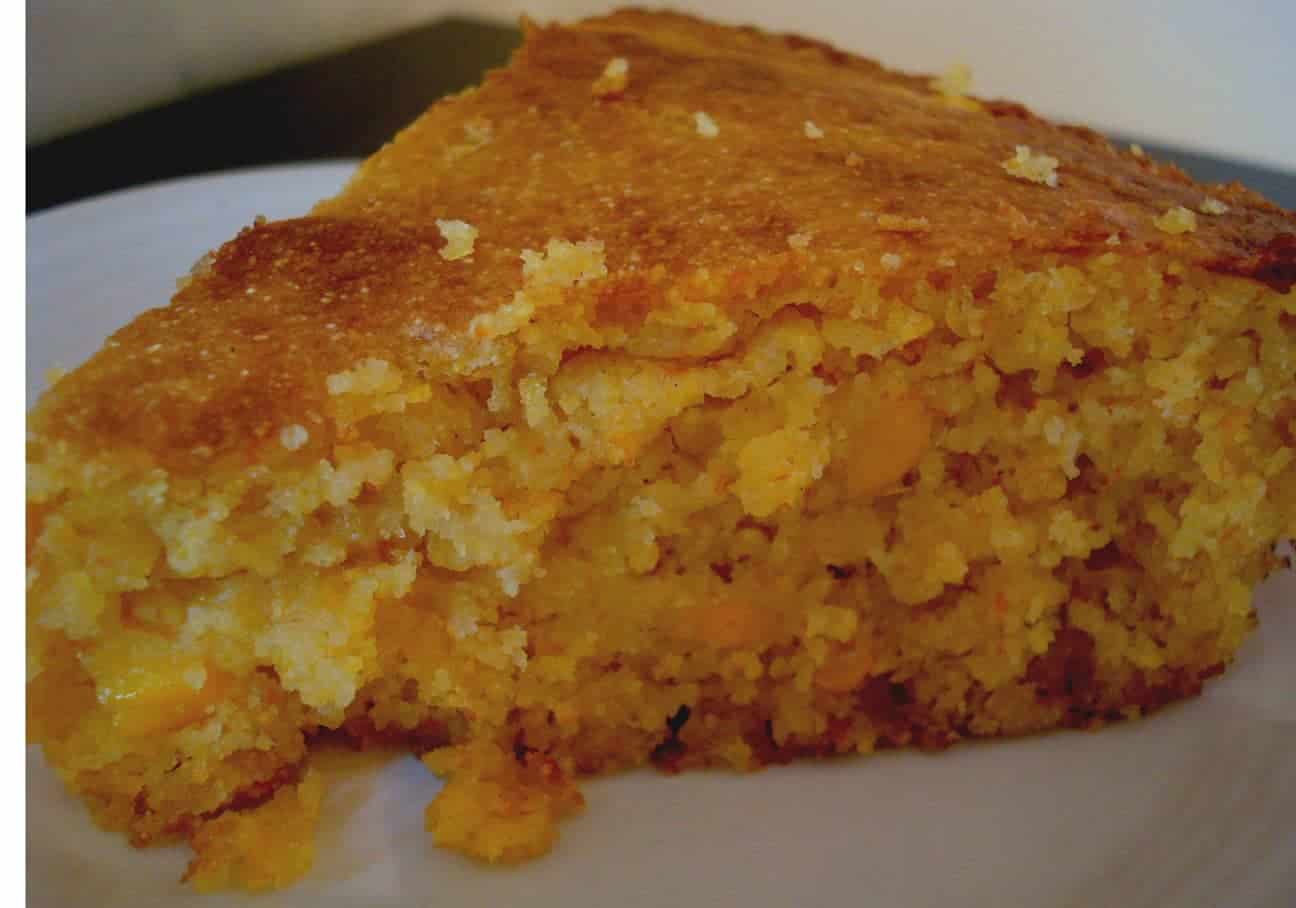 My husband loves cornbread. Loves it, loves it.
I have tried my hand at several cornbread recipes in the past and they haven't measured up to either of our expectations: too dry, too cornmeal-ey, too bland, etc.
I came across this recipe in a neighborhood cookbook Brian's aunt gave me and had to try it because my husband and I love the Z'Tejas restaurant solely based on the cornbread they bring out before your meal.
This did not disappoint.
It was moist and delicious with great texture. I baked it in my reliable cast iron pan and am so glad I did because it baked evenly with great color.
This is going into my files as my ultimate (so far) cornbread recipe.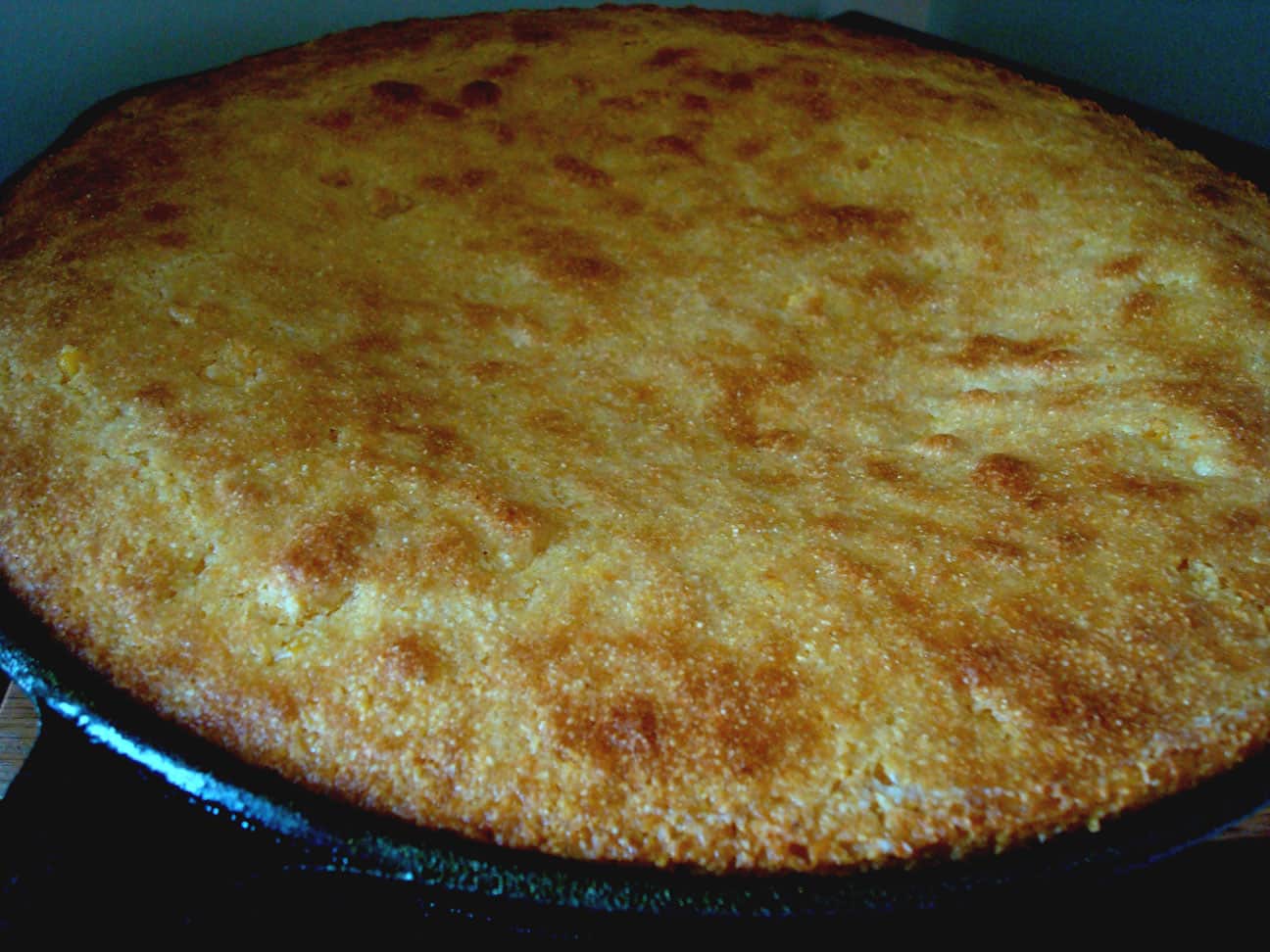 FAQs for Z'Tejas Style Cornbread
Can I use sour cream instead of yogurt?
Yes, that should work fine.
Can I halve the recipe?
Yes you can halve it, no problem!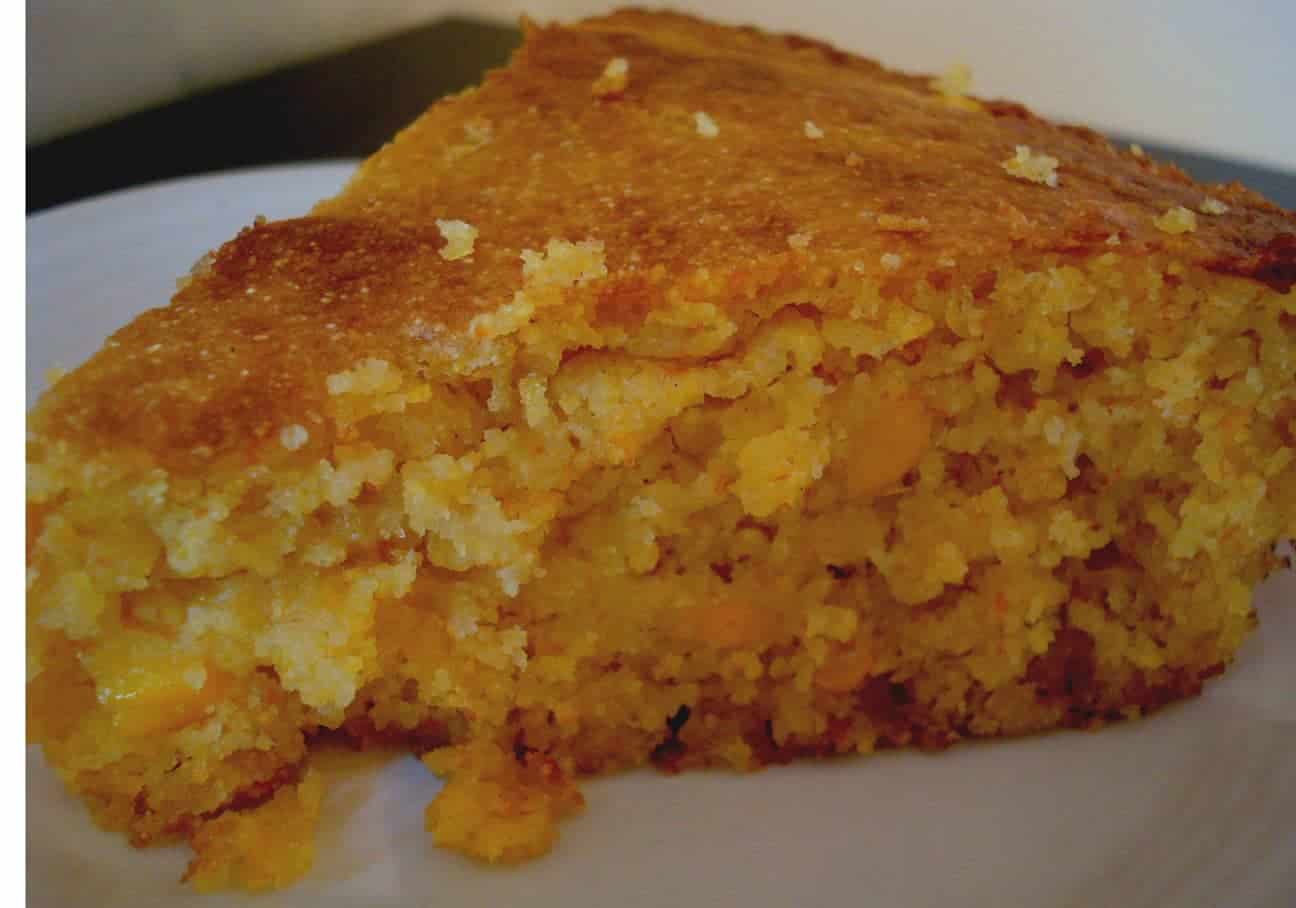 Ingredients
1 1/2 cup corn meal
1 1/2 cup flour
1/2 cup sugar
1 tablespoon baking powder
1 tablespoon baking soda
3/4 teaspoon salt
1 cup plain yogurt
1/2 cup creamed corn
1/2 cup frozen corn
1 1/2 cups buttermilk
3 eggs, slightly beaten
1/3 cup butter, melted
Instructions
Mix all dry ingredients together in a medium bowl. In a large mixing bowl, whisk yogurt, buttermilk, eggs and butter together. Add the creamed corn and frozen corn. Pour into a greased 9X13 pan or use a buttered cast iron skillet and fill the skillet 1/2 full (if using a skillet you will have leftover batter so go ahead and make some cornbread muffins or a smaller pan of bread).
Bake at 375 degrees for about 20 minutes (check with a toothpick that should come out clean).
Recommended Products
As an Amazon Associate and member of other affiliate programs, I earn from qualifying purchases.
Recipe Source: adapted from Aunt Julie's neighborhood cookbook
Disclaimer: I am a participant in the Amazon Services LLC Associates Program, an affiliate advertising program designed to provide a means for me to earn fees by linking to Amazon.com and affiliated sites. As an Amazon Associate I earn from qualifying purchases.