Happy Holidays!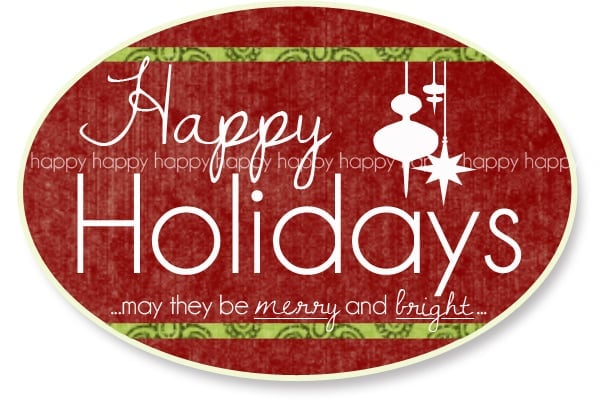 Merry Christmas, my friends! Thank you for everything you do to support me in my little internet space – for commenting and trying recipes and for just being rockstar awesome. From the bottom of my heart, I truly hope you are having a peaceful holiday season. More than words can express, I'm looking forward to unplugging for the next few days and cherishing every minute I have with my family as we celebrate what, to us, is the most wonderful time of the year.
I don't know about you, but after the intense cooking and baking over the last few months, about 5 1/2 minutes after Christmas Day is over, I'm going to be in desperate need of some quick, simple, healthful meals that give me a slight reprieve from the holiday cooking madness. In case you and I are kindred spirits that way, here are 15 of my very favorite fast meals that don't require slaving away in the kitchen all day and that have never given me the I-dread-dinner feeling.
Happy holidays!
Disclaimer: I am a participant in the Amazon Services LLC Associates Program, an affiliate advertising program designed to provide a means for me to earn fees by linking to Amazon.com and affiliated sites. As an Amazon Associate I earn from qualifying purchases.