The Best Homemade Spaghetti Sauce
The rich, delicious flavor of this homemade spaghetti sauce is nothing short of amazing! Tried-and-true, this spaghetti sauce recipe really is the best.
Today, it's all about the best homemade spaghetti sauce known to man.
A quick glance through the comments below is proof that this spaghetti sauce is widely known, made and loved.
For as much as I love to make new variations of recipes (seriously, I can't be stopped with things like chocolate chip cookies and lasagna and brownies), I rarely branch out and try new spaghetti sauce recipes.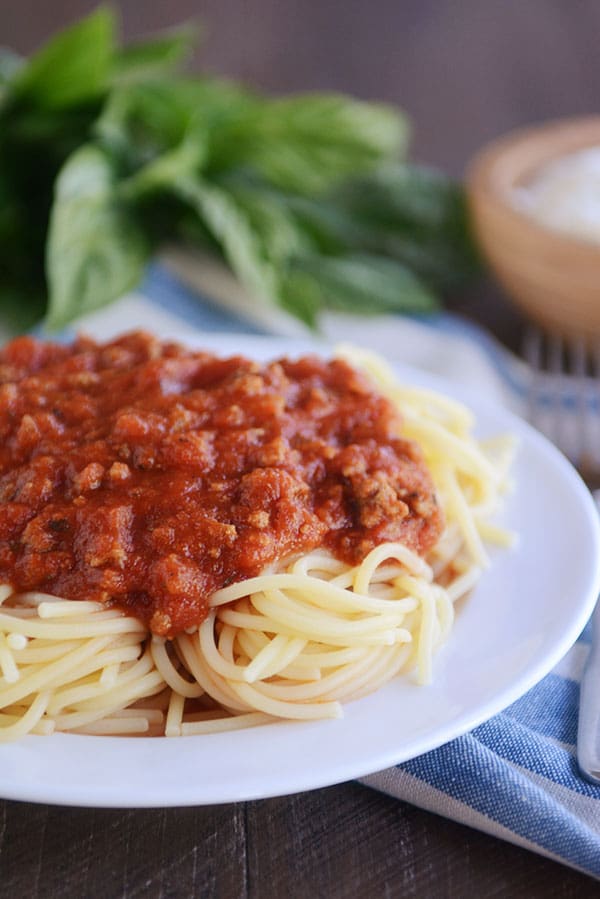 Perfect Homemade Spaghetti Sauce
Why? Because this homemade spaghetti sauce recipe is perfect.
I've added some additional notes to the recipe below to reflect some very minor changes I've made over the years.
While this sauce recipe makes a large batch (grab a big pot!), that's one of the things I love about it, because I can make it once and stick half (if not a little more) in the freezer for a super easy dinner later.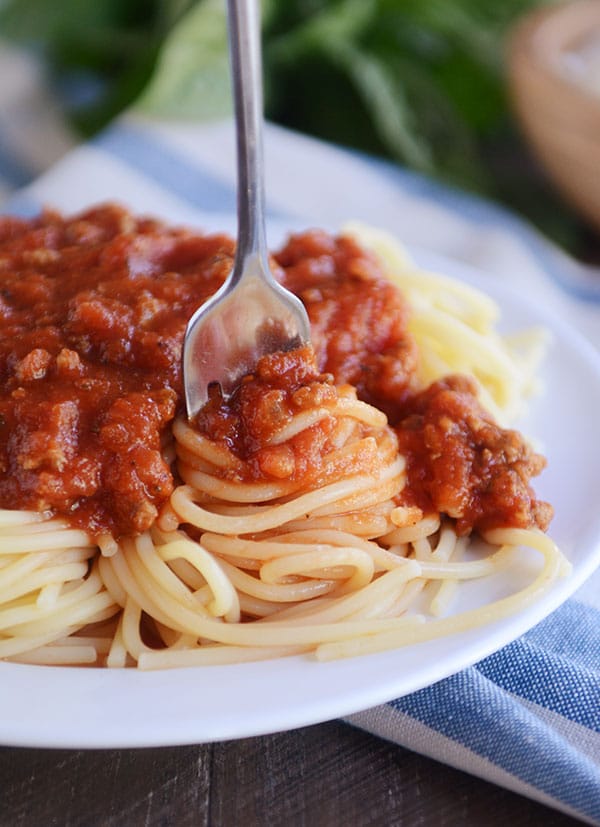 Slow Cooker Variation
In addition, I've also included a slow cooker variation to the notes of the recipe, because many a Sunday, the aroma of rich, flavorful homemade spaghetti sauce is exactly what we want to come home to.
There may not be anything better.
This divine, homemade spaghetti sauce is comfort food at its finest!
If the internet ever explodes and my blog disappears, you better believe I'll have copies of this recipe hidden in secure, undisclosed locations so it can be passed down to future generations.
Recipe Source: from Mel's Kitchen Cafe
Disclaimer: I am a participant in the Amazon Services LLC Associates Program, an affiliate advertising program designed to provide a means for me to earn fees by linking to Amazon.com and affiliated sites. As an Amazon Associate I earn from qualifying purchases.