Recipes the World Forgot
Another great post of recipes the world forgot including some of my favorite grilled chicken and salad recipes!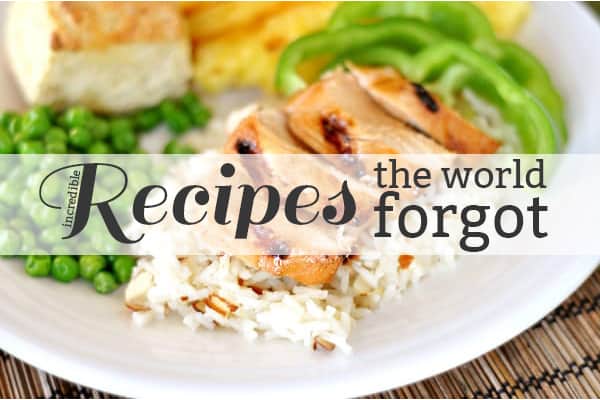 Happy Friday, friends!!
It seems like I always say this, but wow, it's been way too long since the last edition of my favorite blog feature: Recipes the World Forgot!
If you are new-ish here, you may not recall seeing one of these RTWF posts, but all it means is that I hop on here to remind you (and me!) of some of the recipes in the archives that have gotten lost/been overlooked over the years in favor of more exciting recipes.
And after blogging for over 10 years, there's bound to be some amazingly good recipes that need a new turn in the spotlight!
Today, I decided to dig out my favorite grilled chicken and salad recipes! With a few treats thrown in there as well…because, DO YOU KNOW ME AT ALL?
Maybe some of these can serve as inspiration for the Labor Day weekend ahead! That romaine salad is one of my favorite salads in the history of ever.
And I included the 60-second mug cookie recipe simply because the comments are golden! Haha, seriously. Some serious gems in there (you either love or hate that recipe).
As always, I love hearing if you've made one of the "forgotten" recipes below, so let me know in the comments! 
Disclaimer: I am a participant in the Amazon Services LLC Associates Program, an affiliate advertising program designed to provide a means for me to earn fees by linking to Amazon.com and affiliated sites. As an Amazon Associate I earn from qualifying purchases.