Recipes the World Forgot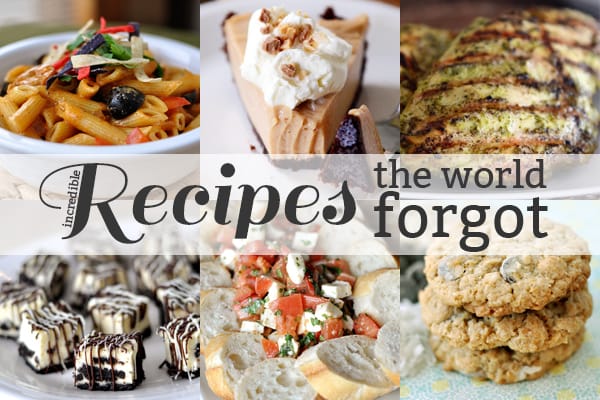 Checking in today with one of my favorite little segments: Recipes the World Forgot. Or in other words, I want to tell you about a couple of recipes that exist in the deep, dark recesses of this nearly decade old blog that you probably need in your life but you may have missed.
All the recipes I highlight in the Recipes the World Forgot series are dishes we love and continue to eat all the time even though many of the recipes were posted years ago.
It's like finding your most favorite pair of jeans hidden in the deep, dark depths of your closet that you thought you had lost forever! Er, kind of? I suppose seven year old jeans may not be the best fashion advice (plus, you probably shouldn't trust me with fashion tips anyway). Good thing food never goes out of style!
Disclaimer: I am a participant in the Amazon Services LLC Associates Program, an affiliate advertising program designed to provide a means for me to earn fees by linking to Amazon.com and affiliated sites. As an Amazon Associate I earn from qualifying purchases.