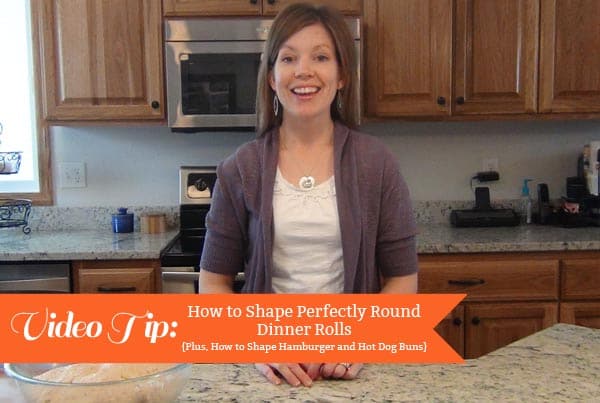 After last week's crazy popular garlic tutorial from my brother-in-law, Danny, I'm not sure I can top his energy and minions (although I do look pretty excited in this picture which should give you a clue just how nerdy and happy I am about sharing a tutorial on shaping dinner rolls), however, I am forging onward to share with you a tip that is requested all the time: how to shape those perfectly perfect round dinner rolls.
Plus, I love you so much, I gave you two bonus sections: how to shape hamburger buns and how to shape hot dog buns.
Can you even stand it? I know. It's too exciting for words.
So get on with it! Take a look at how I shape my favorite all-purpose roll dough into these three classic shapes. I'm pretty sure your life will never be the same.
P.S. If you have a kitchen/cooking/baking tip you are dying to see shown in video, leave your suggestions in the comments!
Remember all of the video tips can be seen on the main Video Tips page as well as on Mel's Kitchen Cafe You Tube channel.