This recipe for black and white bean dip is easy to make and incredibly delicious! It is hands down the best homemade bean dip I have ever had.
This is hands down the best homemade bean dip I have ever had.
The cheese adds creaminess, the salsa verde adds a fabulous kick, and the texture of the shoepeg corn, beans and tomatoes is fabulous.
When I make this recipe, is usually disappers in about 3 minutes flat.
This recipe comes from Melanie at The Sister's Cafe. I've mentioned it before, but if you have not checked out Melanie's blog with her sisters, you must! And then after you've bookmarked every single recipe, go and make this dip.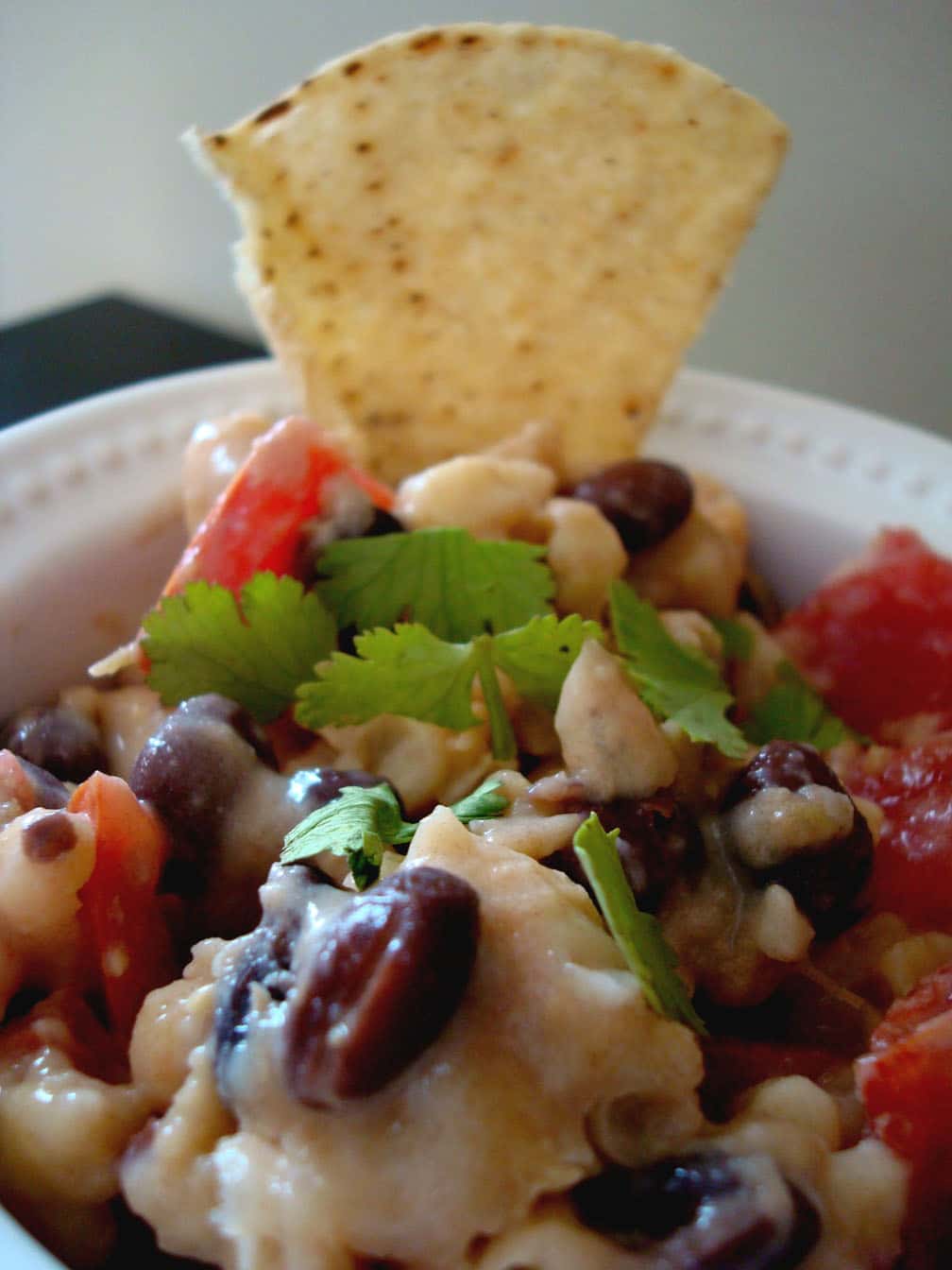 Ingredients
1 can of black beans
1 can of white beans (I used Great Northern beans)
1 can of shoepeg corn
1 7oz can of Herdez salsa verde
2 cups of shredded Colby Jack cheese (I used 1 cup monterey jack, 1 cup sharp cheddar)
4-6 chopped roma tomatoes (squeeze liquid out of tomatoes before chopping)
garlic salt to taste (I used about 1/2 teaspoon)
Avocado-optional
Instructions
Rinse and drain both cans of beans. Also drain the can of shoepeg corn. Make sure to squeeze liquid out of tomatoes before chopping so the dip doesn't turn runny. Put everything (except for the avocado) in a bowl and mix together.
Spray a shallow baking dish (I used a glass pie plate) with nonstick spray before spooning in the bean mixture. Sprinkle a little cheese on top and pop into the oven.
Bake for 20 minutes until the cheese is melted and it is all warm and bubbly. Remove from oven and sprinkle with diced avocado and serve with tortilla chips.
Recommended Products
As an Amazon Associate and member of other affiliate programs, I earn from qualifying purchases.
Recipe Source: from Melanie C. at The Sister's Cafe