Bourbon Chicken
This bourbon chicken is so delicious and flavorful you won't believe that it takes less than 30 minutes to throw together!
You guys, this bourbon chicken is so delicious, you won't believe it takes less than 30 minutes to throw together.
It is a complete lifesaver on those weeknights when you have neither time nor energy but hungry mouths are still clamoring for dinner to get on the table ASAP (sigh, no rest for the hardworking home cook).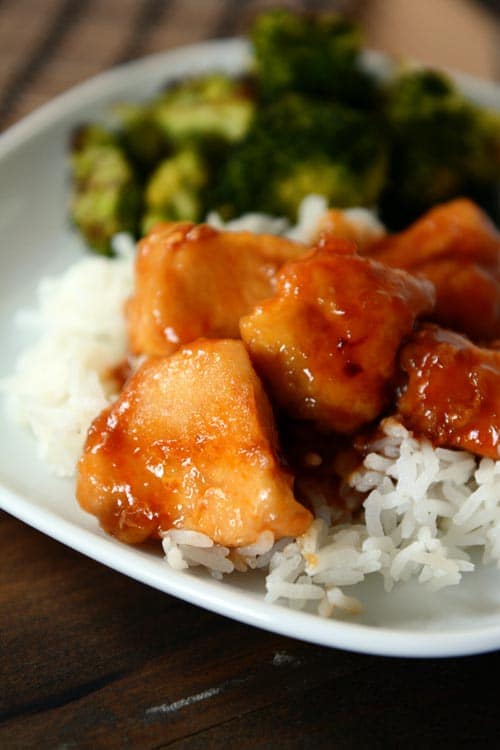 Oh, and PS, there is no bourbon in the recipe so no worries if that had you concerned (don't ask me why it is named what it is; I don't ask questions when something is as fantastic as this meal).
The chicken is slightly crispy on the outside and perfectly tender on the inside and the sauce is the a wonderful balance of sweet, tangy and a teensy bit of spice.
I've gushed before about Brian's adoration of his beloved sweet and sour chicken. If it is any indication, this much faster saucy-chicken-over-rice-type-of-meal takes a very close second. Or in other words: bourbon chicken rocks.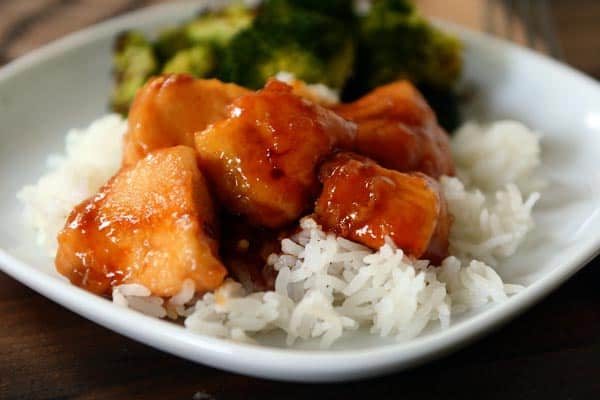 Recipe Source: adapted from Blog Chef
Disclaimer: I am a participant in the Amazon Services LLC Associates Program, an affiliate advertising program designed to provide a means for me to earn fees by linking to Amazon.com and affiliated sites. As an Amazon Associate I earn from qualifying purchases.