Hot Hoagies
These hot hoagies are creamy, cheesy and delightfully flavorful. They are also faster than fast to put together. Perfect for a hectic night!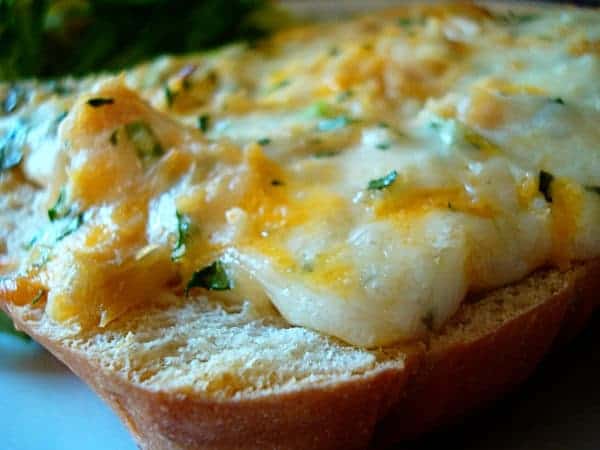 One year when I was about four months pregnant, I had to have surgery – as in, put me under, recover in the hospital for four days and go home still feeling miserable.
The recovery was long and hard, especially with three children running about at home.
One night, unexpectedly, a dear friend of mine showed up without calling first and brought me dinner. These hot hoagies, to be exact.
Little did she know it was a "crisis" night – my husband was out of town, I was still recovering from surgery, I was pregnant, and my kids were going nuts-o.
Throwing something together for dinner was loooow on my priority list, much to my children's hunger and dismay.
The meal my friend brought was simple and definitely not fussy – but it was delicious and filling and earned a special spot in my food-loving heart.
These hoagies are creamy, cheesy and delightfully flavorful (thanks to the parsley, green onions and garlic).
I've been making these ever since for a quick, weeknight meal that is faster than fast to put together and my kids eat it up without gagging or complaining.
And if that isn't a successful meal, I don't know what is.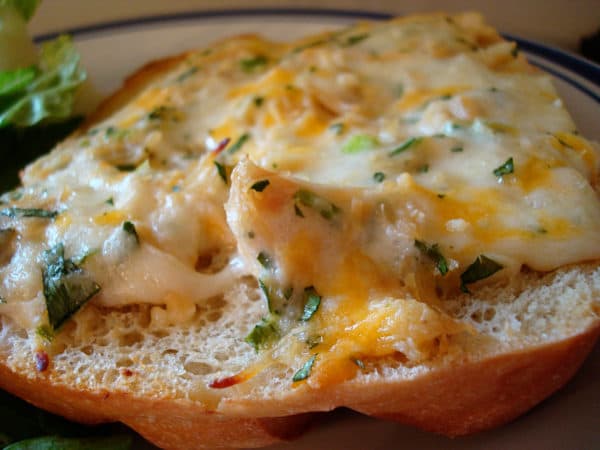 Amazing Shrapnel Dip and chips
Apple slices and Honey-Yogurt Dip
Tomato and avocado slices
Hard Boiled Eggs
Yield: 6 servings

Prep Time: 10 minutes

Cook Time: 20 minutes

Total Time: 30 minutes
Ingredients
1 loaf french bread, cut lengthwise
2 cups cooked, shredded chicken (in a pinch, you can use two large cans chicken breast)
1/2 cup light mayo
1/2 cup reduced fat sour cream
2 green onions, thinly sliced (white and green parts)
1/2 teaspoon garlic salt
1/3 cup fresh parsley, chopped (or 2 tablespoons dried)
2 cups shredded cheese (I used a combo of monterey jack and sharp cheddar cheese)
Olives, chopped (optional – I omit these due to my kids' preferences)
Instructions
Preheat oven to 350 degrees. Place french bread on large baking sheet. Mix all topping ingredients together in a bowl. Spread topping evenly on top of both lengths of french bread.
Bake for 15-20 minutes until bubbly and edges are lightly browned. Slice into pieces and serve immediately.
Recommended Products
As an Amazon Associate and member of other affiliate programs, I earn from qualifying purchases.

Recipe Source: adapted from my friend, Tiffany M.
Disclaimer: I am a participant in the Amazon Services LLC Associates Program, an affiliate advertising program designed to provide a means for me to earn fees by linking to Amazon.com and affiliated sites. As an Amazon Associate I earn from qualifying purchases.