Monday Thoughts: Will You Help Me?
UPDATE: I wanted to let those of you know who check back here for an update, that our sweet Holli ended her earthly battle with painful terminal cancer on April 2, 2021. I don't know anyone who lived life as full of faith and testimony and love for God as Holli, so it was bittersweet and beautiful that she passed away on Good Friday, just days before Easter. Words are inadequate to describe the heartbreak of the last few days as her husband and six kids have faced this new reality, but her family has been comforted and buoyed up by the knowledge that Holli is finally free of pain and suffering, and they are clinging to the knowledge that they are not alone, that God is aware of them, that He will help them, and that they will see Holli again.
Thank you for your overwhelming support on this post and through other means for Holli and her family. Her sister and I read her your comments as they came in – she was brought to tears every time as so many of you shared your own personal challenges. She couldn't believe over 1,000 of you chose to do something hard for her. It touched her in ways impossible to describe and gave her peace that carried her through her final days as she contemplated that her life and example might have possibly inspired others and maybe even helped change lives in some way.
We love you, Holli! Life will truly never be the same without you.
——–
I'm taking a little departure from my usual recipes today. We're going straight into Monday Thoughts (never been done before). Just go with it.
I have some things weighing on my heart and mind that I want to share with you.
But first, I want to tell you about someone.
Her name is Holli. She's an incredibly dear friend of mine (think: soul sister type of friend).
In all my years of blogging, I've never dedicated a whole post to a real, live human. Chocolate chip cookies? Yes. Random Friday thoughts? Yes. Special human beings? Not so much.
But today, I need your help. Holli needs your help.
It might not be the "help" you are thinking of, but if you have a minute, stick with me for a story and then a request (spoiler alert: it has nothing to do with money).
The back story: I've known Holli for six years – ever since we moved from Minnesota to Idaho. She's spunky. She's hilarious.
She's a truth seeker and a fighter for justice. She's an amazing mom to six wildly wonderful kids. She constantly serves everyone around her. To know Holli is to love her.
Amid all of Holli's greatness, she's had an incredibly challenging life. Not all of the details are mine to share, but suffice it to say, her life has not been easy. Intense infertility, adoption, countless (and I mean countless) surgeries for health issues related to colitis, job stresses, and the list goes on.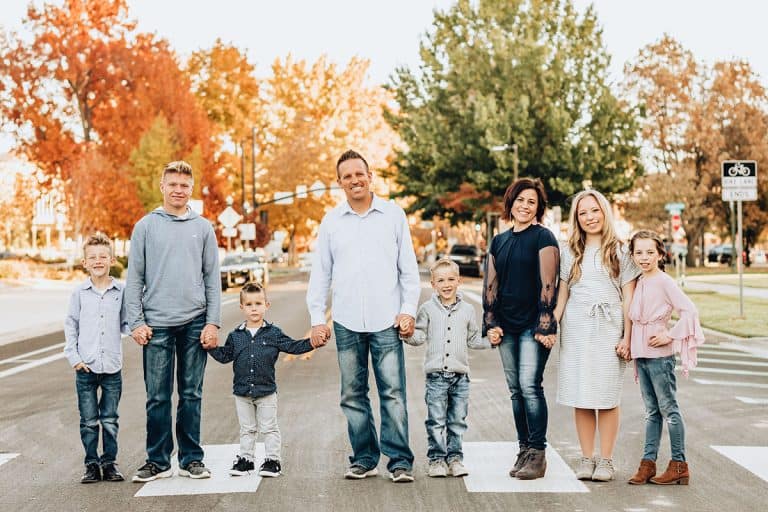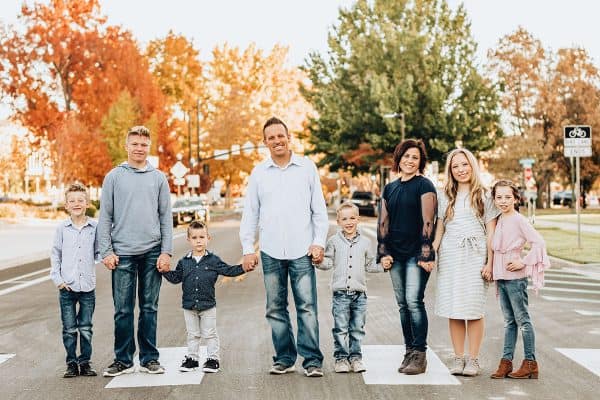 Most people don't know many of these things about Holli because she is in that rare camp of: Fiercely Independent Non-Complainer.
Seriously, if I didn't love her so much, it would be almost annoying, because she just.never.complains. That girl can fight through pain and struggle like no one else. (And yet, she still listens when I complain about my pigs escaping or my cookies burning.) #goodfriend
About a year and a half ago on top of all the other challenges Holli has faced in her life, after finding a seemingly innocent lump, she was unexpectedly and devastatingly diagnosed with stage 4 internal metastatic mucosal melanoma. This diagnosis came out of nowhere, and needless to say it has rocked their family's world.
The last 15 months have been filled with immunotherapy, radiation, flights to Mayo clinic for consultation, more treatments, pain, and indescribable stress and worry.
(Not to mention six kids and all of their daily, busy, and often difficult emotional needs.)
Through it all, Holli has remained one of the strongest warriors I've ever seen. She has powered through horrific treatment side effects that would easily fell the rest of us, and has quite literally taken on the full-time job of fighting cancer.
She has not once given up hope. She has retained a strong and abiding faith in a loving God who knows her and has a plan for her.
Miraculously, 2020 gifted Holli more than six months of respite, thanks to a combination of immunotherapy, holistic treatments (gosh, I could tell some stories involving slippery elm gruel and tinctures here but I won't), and a complete shift to a sugar-free and vegan diet.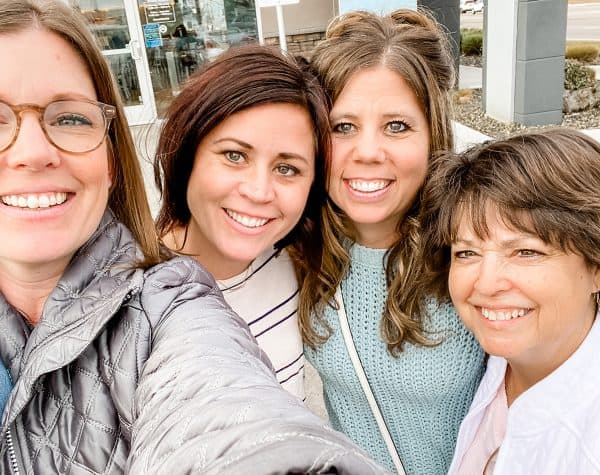 Last month, things started to fall apart for Holli again. Sudden seizures, many ER trips, and lots of pain revealed the cancer had ferociously spread throughout Holli's body and into her brain.
She no longer has the full function of the left side of her body and she is in excruciating pain nearly constantly.
And still. She continues to show more strength in her pinky finger than I have in my entire body and soul.
Today, I wanted to give back to Holli in some way. Sure, that can easily be done through their GoFundMe page.
But I wanted to also do something else.
Holli has spent her entire lifetime being strong for other people and using her inner and God-given strength to conquer her greatest challenges, but her body is failing her right now, and she is no longer able to do some of the things that you and I probably take for granted.
Fold laundry.
Braid her daughter's hair.
Take a walk around the block.
Load the dishwasher.
Send a text message.
I don't believe it's healthy or constructive to compare challenges. Hardship and stress and grief is individual. It's sacred. Hard is hard no matter what you are going through or dealing with.
But if I've learned anything from Holli's situation, it is to look for the good (even on very bad days), appreciate the mundane, and be grateful for each and every day.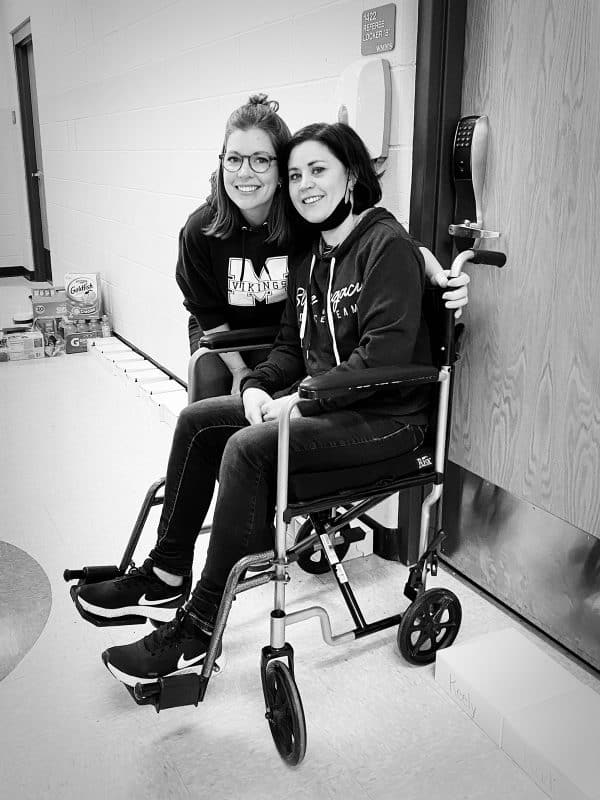 And this is where I need your help.
Will you do something for me? For Holli? For you?
Will you do something hard today? Or this week? Something that perhaps you've been procrastinating?
It may not be something that would be hard to anyone else, but remember: that doesn't matter. Your life is your own.
Maybe it's getting off the couch and finally running that pesky mile even if you haven't run in years.
Or picking up the phone to call a family member who you haven't talked to in a while.
Maybe it's just being grateful that you have the ability and motor skills to fold laundry today.
Or giving your spouse or child a hug even if you (or they) feel prickly and unloveable.
Maybe it's finally ditching the three-sizes-too-small jeans hiding in your closet and buying a pair of jeans that fit your amazing and able body.
Or saying a prayer for the first time in a long time (or ever).
If you feel so inclined to share, will you leave a comment on this post? Even if you aren't sure you can do it yet, write your plan in the comments and we'll be strong together.
I am going to plop myself on Holli's bed and read all of your comments out loud to her. And let her know that there are people across the world inspired by her story and strength.
Holli does not like attention or being a burden or inconvenience to anyone (if you know her in real life, you know how true that is!), but she does feel as though her life has purpose insomuch as it has inspired others that they, too, can do hard things and be stronger for it.
My BeStrongForHolli goal: finally get through a 30-minute virtual cycling class without falling off and quitting and acknowledge that my body is strong and able (and also give each of my kids at least three 8-second hugs today – our home has been filled with contention lately and I need to be the impetus to changing that). Love you, Holli.
Thank you for letting me take a departure from food today.
I'll leave you with the words of one of Holli's favorite songs:
And I, I don't want to leave a legacy
I don't care if they remember me
Only Jesus
And I, I've only got one life to live
I'll let every second point to Him
Only Jesus
I have the best readers in the world. Thank you for being here and for all you do to make this world a better place.
Disclaimer: I am a participant in the Amazon Services LLC Associates Program, an affiliate advertising program designed to provide a means for me to earn fees by linking to Amazon.com and affiliated sites. As an Amazon Associate I earn from qualifying purchases.