Pineapple Meatballs
These tasty pineapple meatballs are easy to make and incredibly delicious! They're a hit for the whole family!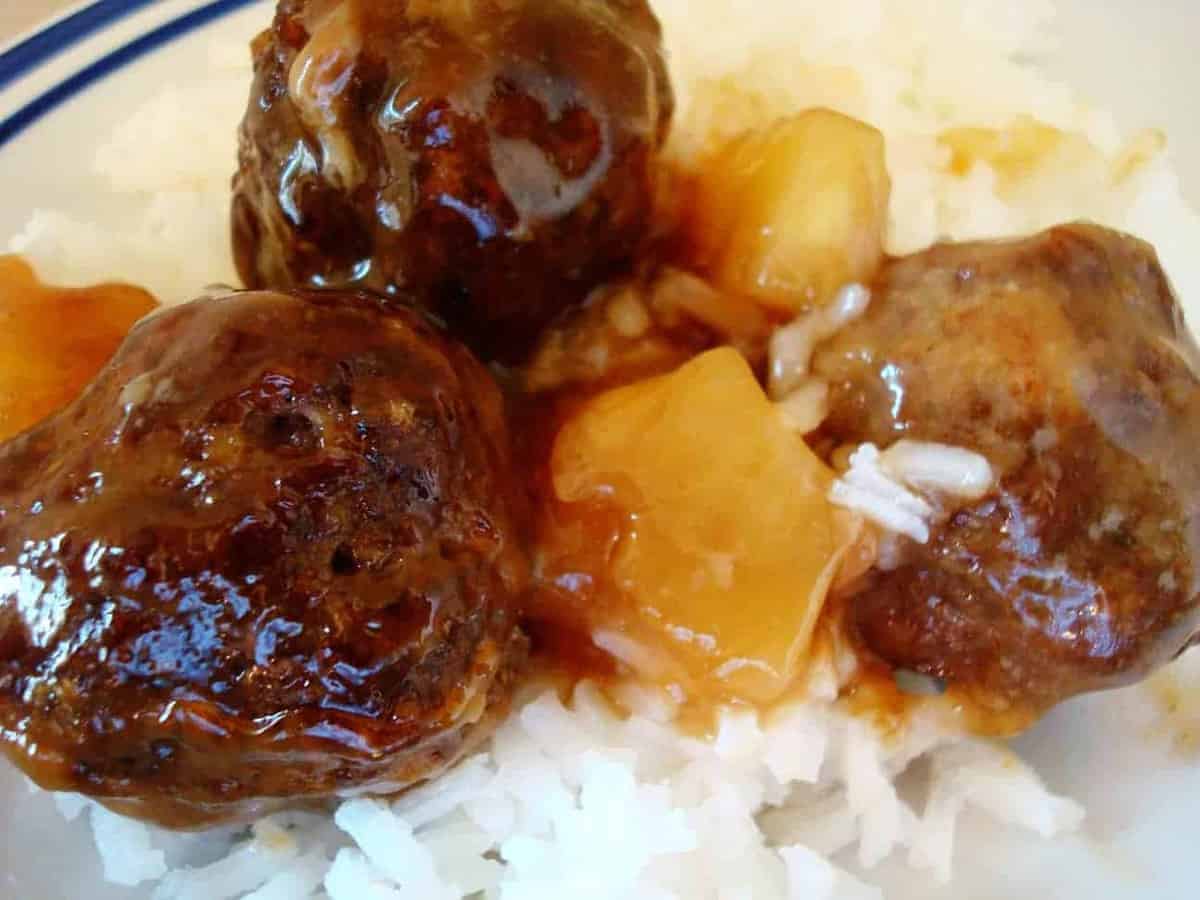 Simple and delicious – this is my kind of meal!
We all love meatballs around our house and this new version I found on Blog Chef did not disappoint.
They were fabulous and are now relegated to the ranks of "make often!"
The main plus is that my kids gobbled them up (not to mention my husband and me). Fantastic!
A few notes on the recipe – You can halve the recipe and it will work great. In addition, if you only have a small can of pineapple and have less juice than you need, just make up the difference with water and it will still taste fabulous.

Baked Brown Rice
Steamed veggies like broccoli or peas
Spinach Strawberry Salad with Homemade Creamy Poppyseed Dressing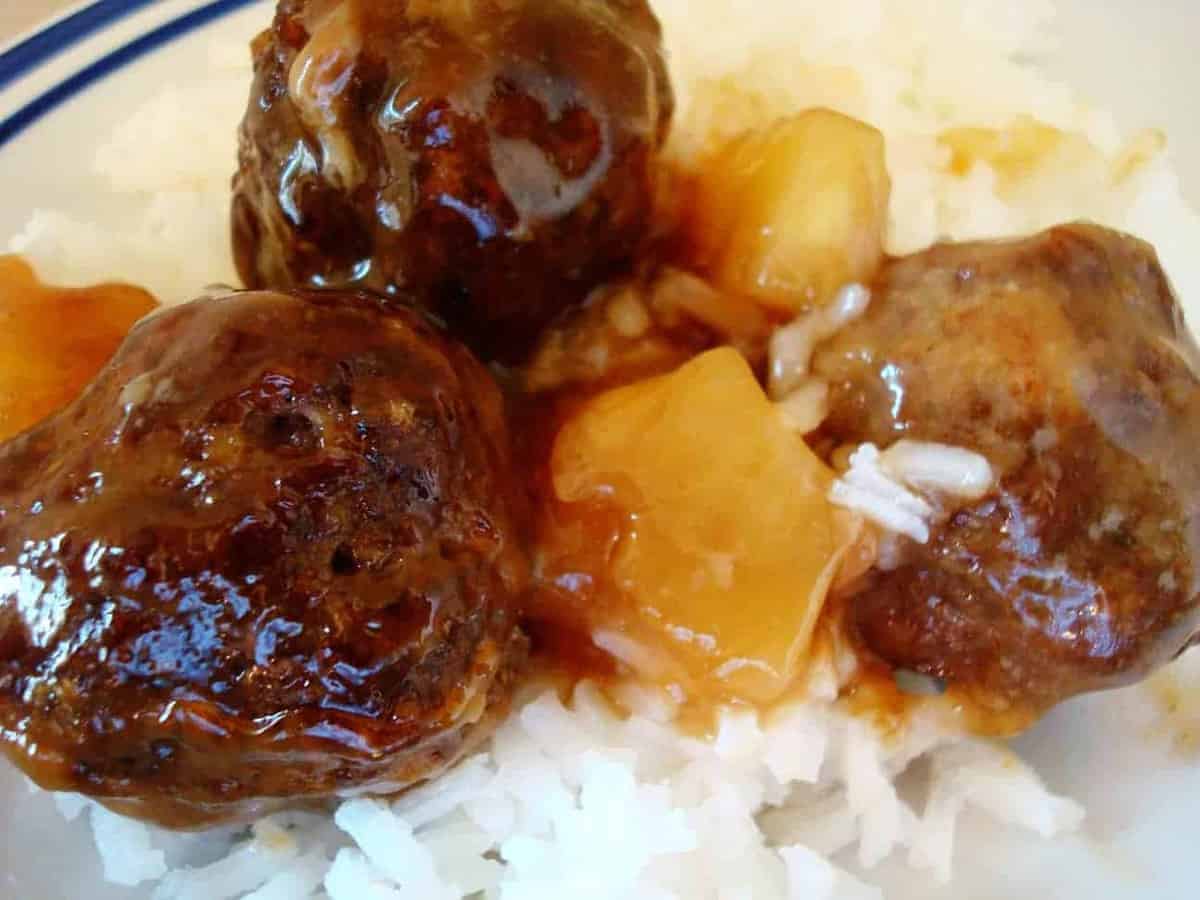 Ingredients
Meatballs:
2 lbs lean ground beef or lean ground turkey
2 large eggs
½ cup dry breadcrumbs
1 teaspoon salt
¼ teaspoon black pepper
1 ½ teaspoon Worcestershire sauce
¼ teaspoon garlic powder
Sauce:
1 cup brown sugar
3 tablespoons cornstarch
1 ¾ cups pineapple juice (reserved from pineapple tidbits - use water to make up the difference if you don't have enough reserved juice)
¼ cup white vinegar
1 ½ tablespoon soy sauce
1 ½ teaspoon Worcestershire sauce
1 (14 oz) can pineapple tidbits
Instructions
Preheat your oven to 350 degrees. Make the meatballs by combining all meatball ingredients in a large bowl. Mix well and shape into about 1" meatballs.
Brown Meatballs in a non-stick frying pan and drain on paper towels (or if you want to save time brown in the oven on a cookie sheet while you're making the sauce).
Make the sauce by combining cornstarch and brown sugar in a sauce pan. Then add 1 ¾ cup pineapple juice and blend until the mixture is smooth. Add vinegar, Worcestershire sauce, soy sauce and stir. Simmer uncovered on medium low until thickened (about 8 minutes - mine only took about 4 minutes to thicken).
In a casserole dish pour sauce over meatballs and add pineapple tidbits. Lightly mix meatballs until they are coated with the sauce. Bake in the oven for 30-40 minutes or until fully cooked.
Recommended Products
As an Amazon Associate and member of other affiliate programs, I earn from qualifying purchases.
Recipe Source: Blog Chef
Disclaimer: I am a participant in the Amazon Services LLC Associates Program, an affiliate advertising program designed to provide a means for me to earn fees by linking to Amazon.com and affiliated sites. As an Amazon Associate I earn from qualifying purchases.