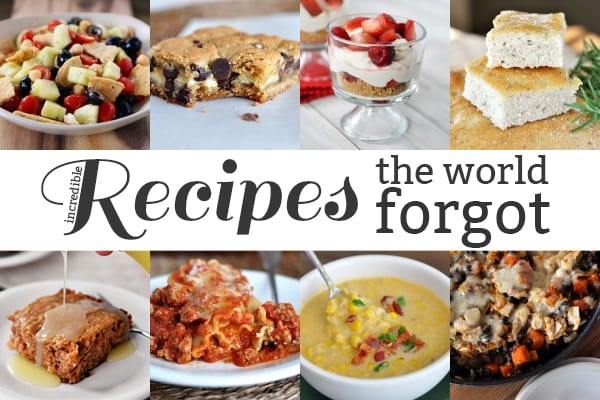 These eight beautiful recipes are a few favorites that are repeated often in our house and if you haven't made them…well, you probably ought to do that pretty soon. It's been a while since the last installment of Recipes the World Forgot and posting today, I realize I love this little series. Sometimes the recipes hidden in the woodwork of this blog are the very best ones.
If you've ever wanted a great bread recipe but might be intimidated, that herb focaccia bread right down there is quite possibly the easiest, yummiest bread in all the land (and those no-bake yogurt cheesecakes? don't get me started).
Have a great weekend!